Back to top
The Top 10 Santorini Beaches – So Many Choices, So Little Time!
What sea vacation is complete without some time on the beach? Santorini, Greece has many different kinds of beaches to enjoy. Here you will find something for everyone.
" Red Beach "
One of the more famous and recognizable beaches of Santorini, it is aptly named for the surrounding red rock formations. The beach is small in comparison to others, but the dark sand and towering cliffs give it an overall intimate feeling.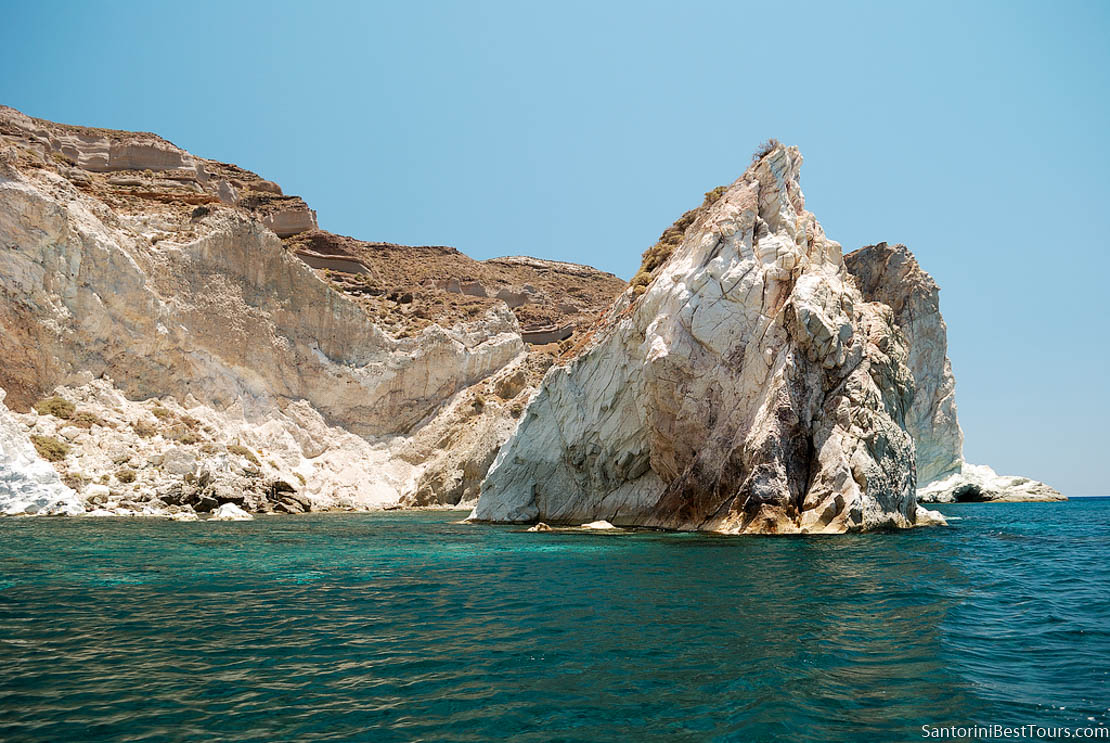 " White Beach "
This little gem is just up the coast from Red Beach. White cliffs provide some shade and the beach is speckled with black and white pebbles. You could find a great addition to your rock collection while strolling on this less-occupied beach.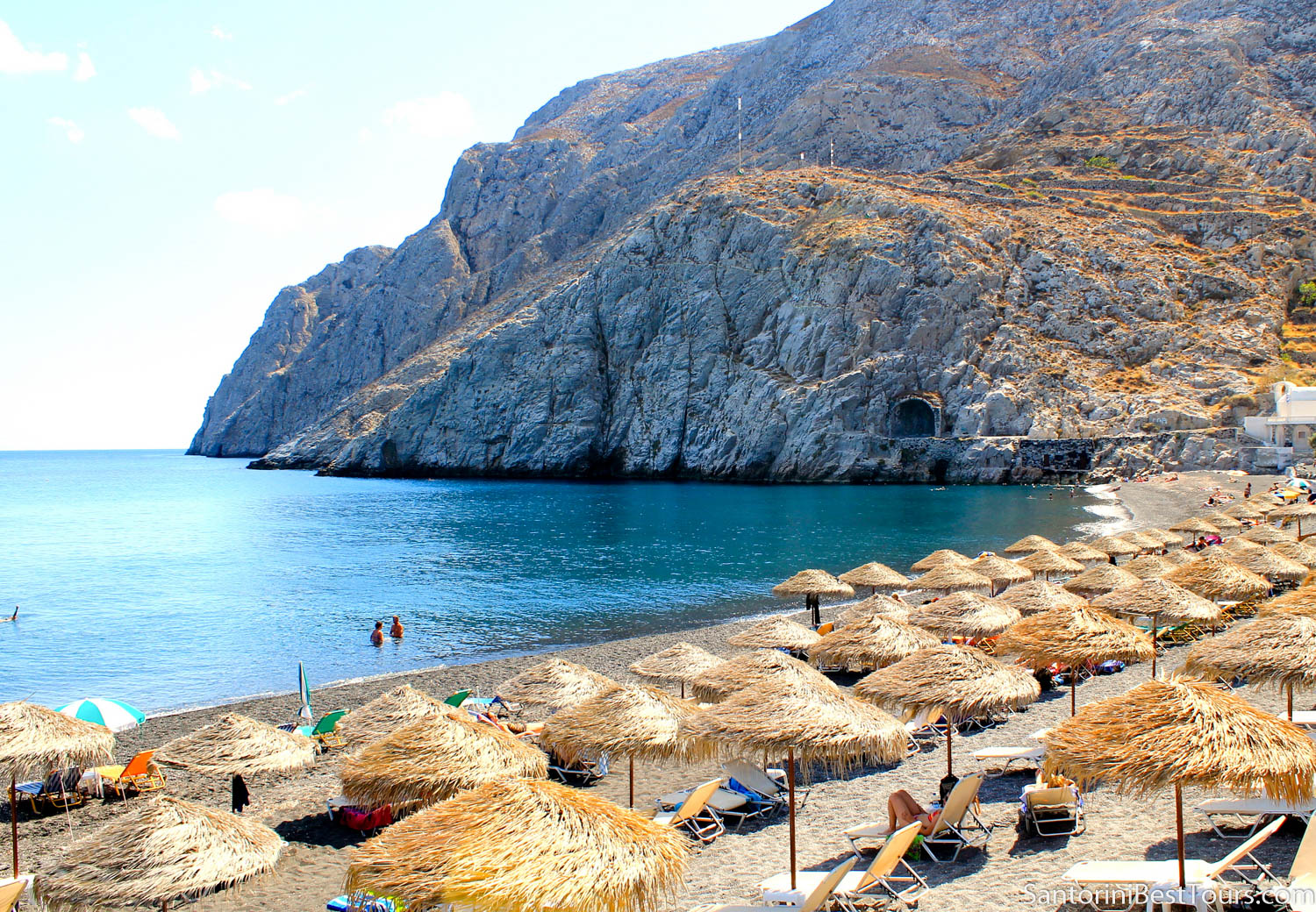 " Kamari Black Sandy Beach"
The feeling of this beach is more akin to a resort. There are many amenities here, such as umbrellas, lounge chairs, and some water sport activities. This black sand beach tends to get quite populated during the peak season, but the nearby Mesa Vouno is well worth a visit.
" Cape Columbo "
The most secluded beach on the island, Cape Columbo is surrounded by black and white cliffs so you must walk a short distance on a worn path to get there. The beach is situated near an active crater on the island so the water is heated by thermal activity. There are no amenities, so be sure to pack enough food and drink for your time here.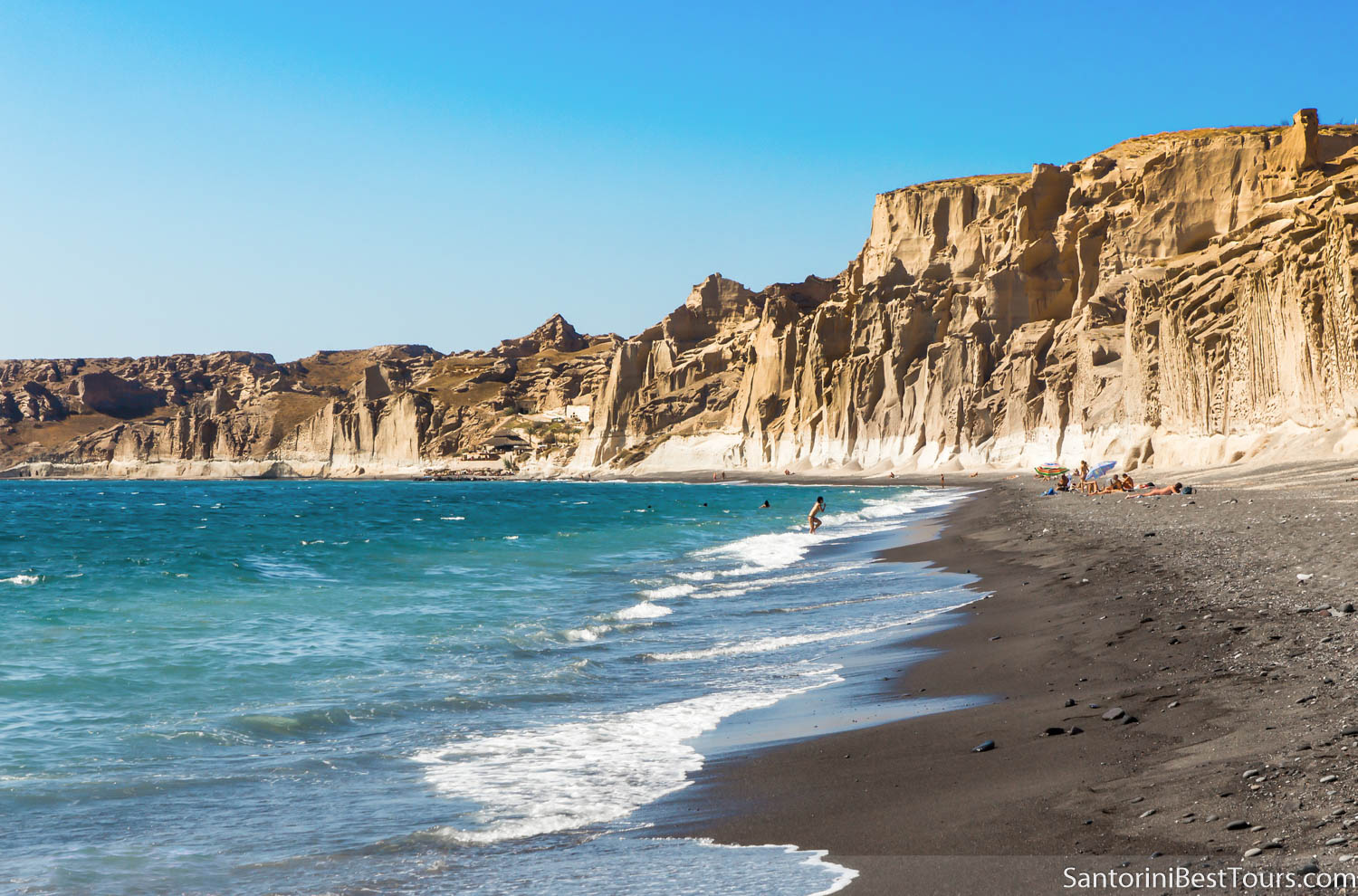 " Vlychada - The Moonscape Beach "
This beach has dark grey sand, lounge chairs, and umbrellas. There are no extra activities available here, but it is conveniently located along the bus route and there is a place to eat if you don't bring a picnic with you.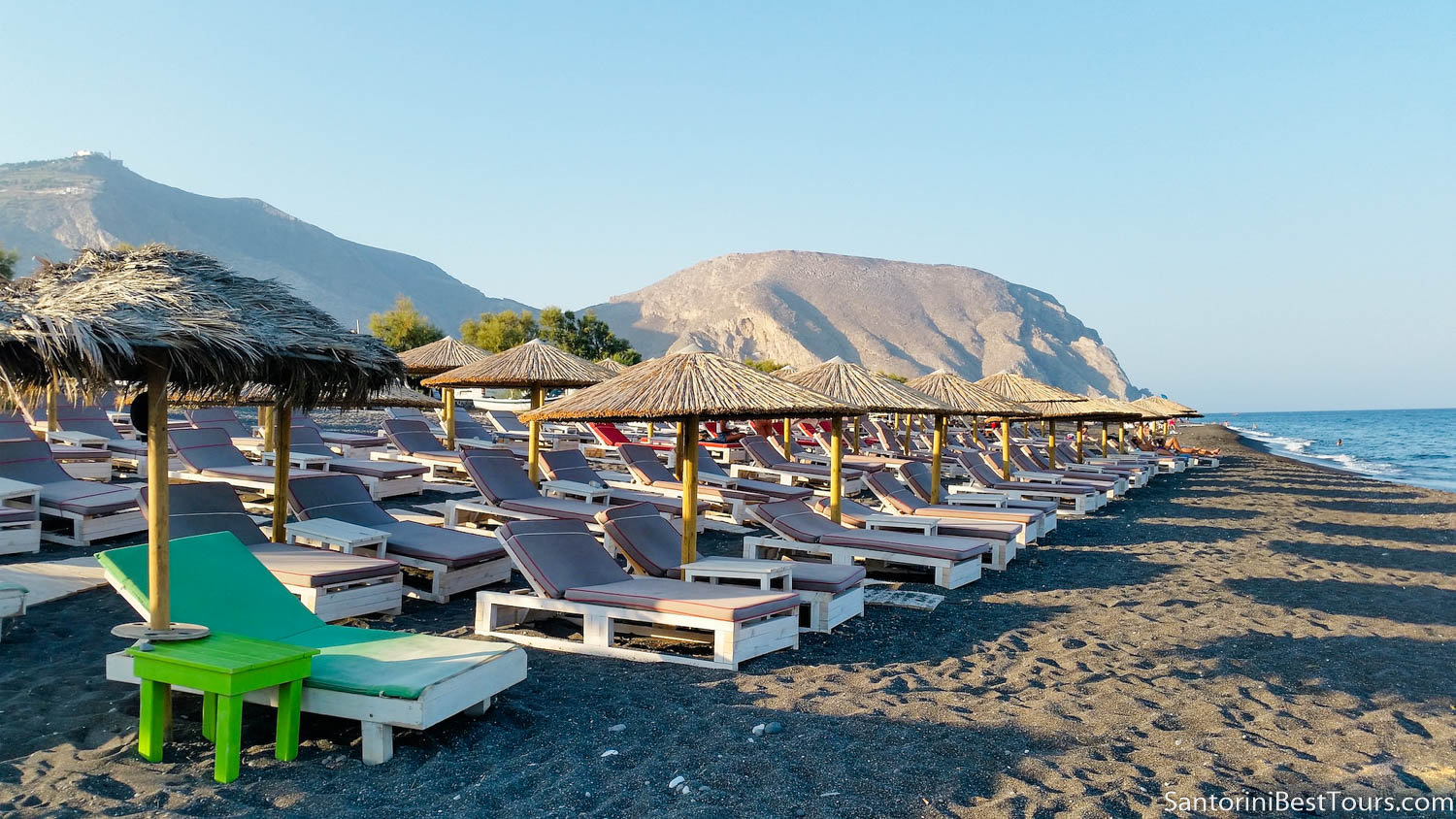 " Perivolos Beach "
A short distance from Perissa, this beach has the longest stretch of black sand on Santorini. It also has many places to stop for a drink or a meal, but has a much more laid back feel compared to Perrisa beach.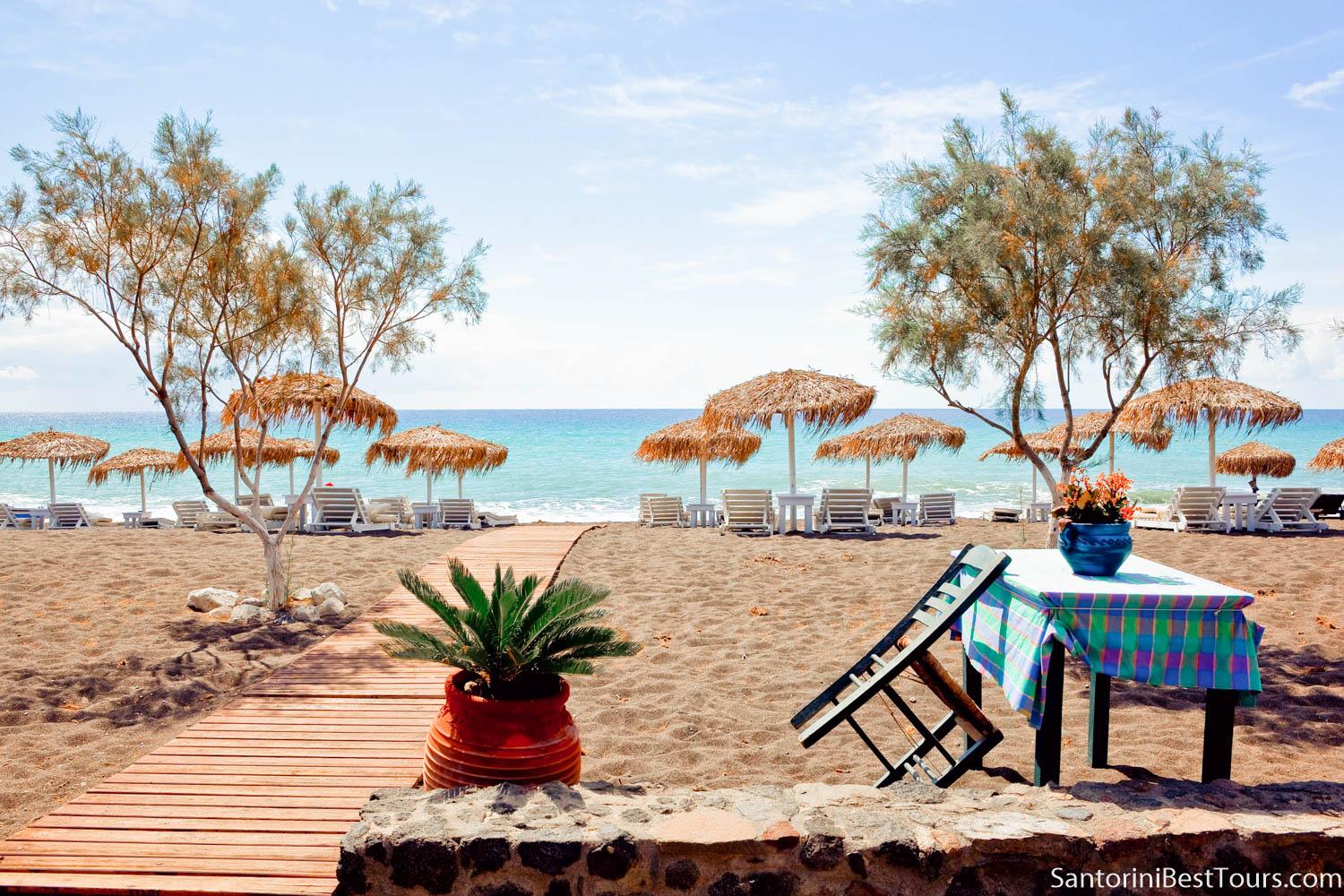 " Perrisa Beach "
Flanked on one side by the enchanting rock formation called Mesa Vouno, Perissa beach stretches for 7km! Lined with villas, hotels and restaurants, there are many conveniences available for a day at the beach. Taking a stroll along the water will never take you far away from a nice bite to eat or a comfortable place to sit and relax for a while.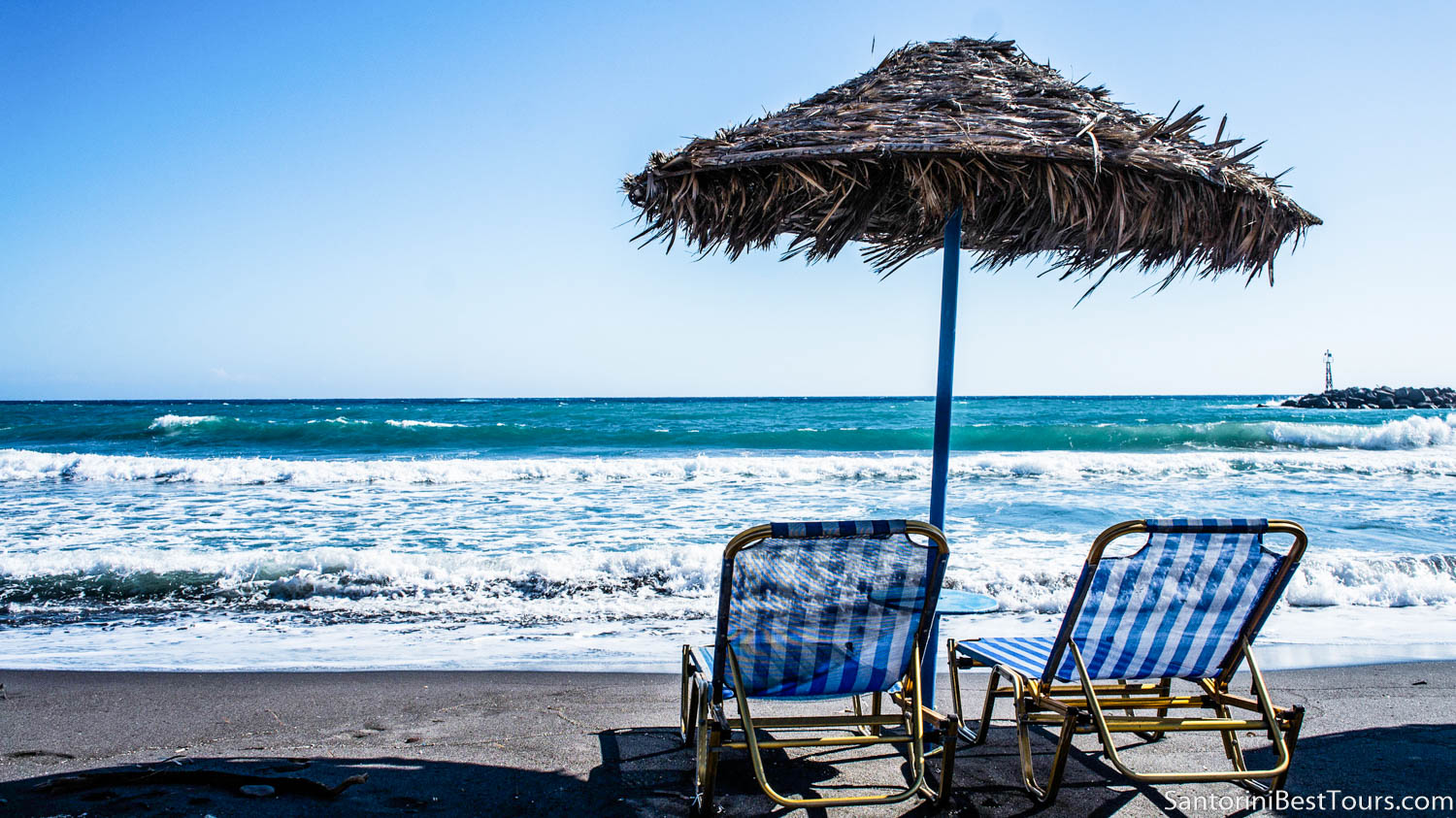 " Agios Georgios Beach "
Definitely one of the favorite tourist spots, Agios Georgios is lined with many different hotels and restaurants to meet anyone's sea-side vacation needs. A large selection of water activities is also available here.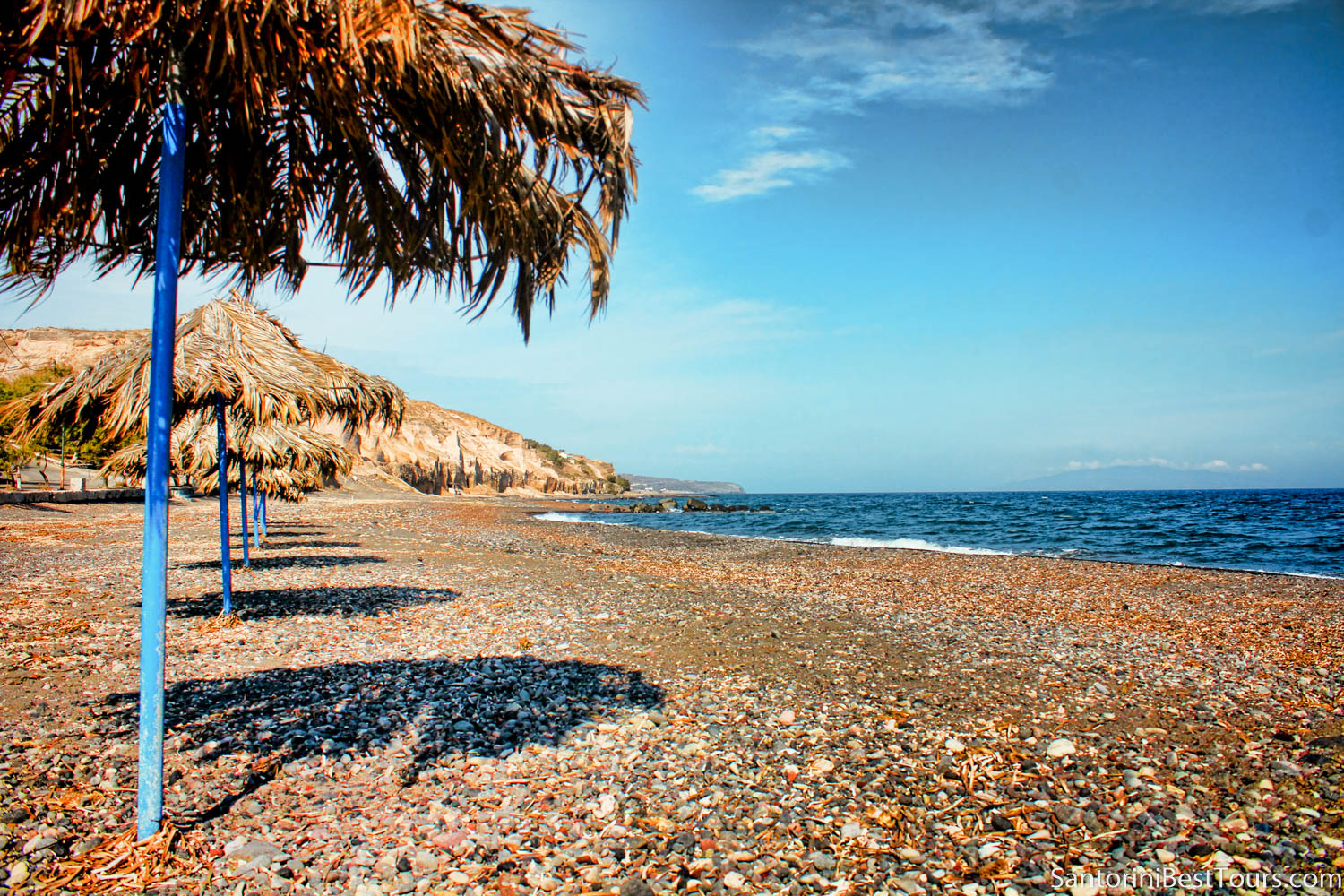 " Monolithos Beach "
This is the most family-friendly beach on Santorini. The water is shallow and there are many places to find shade. Hotels and restaurants line the beach and there are some activities to do nearby.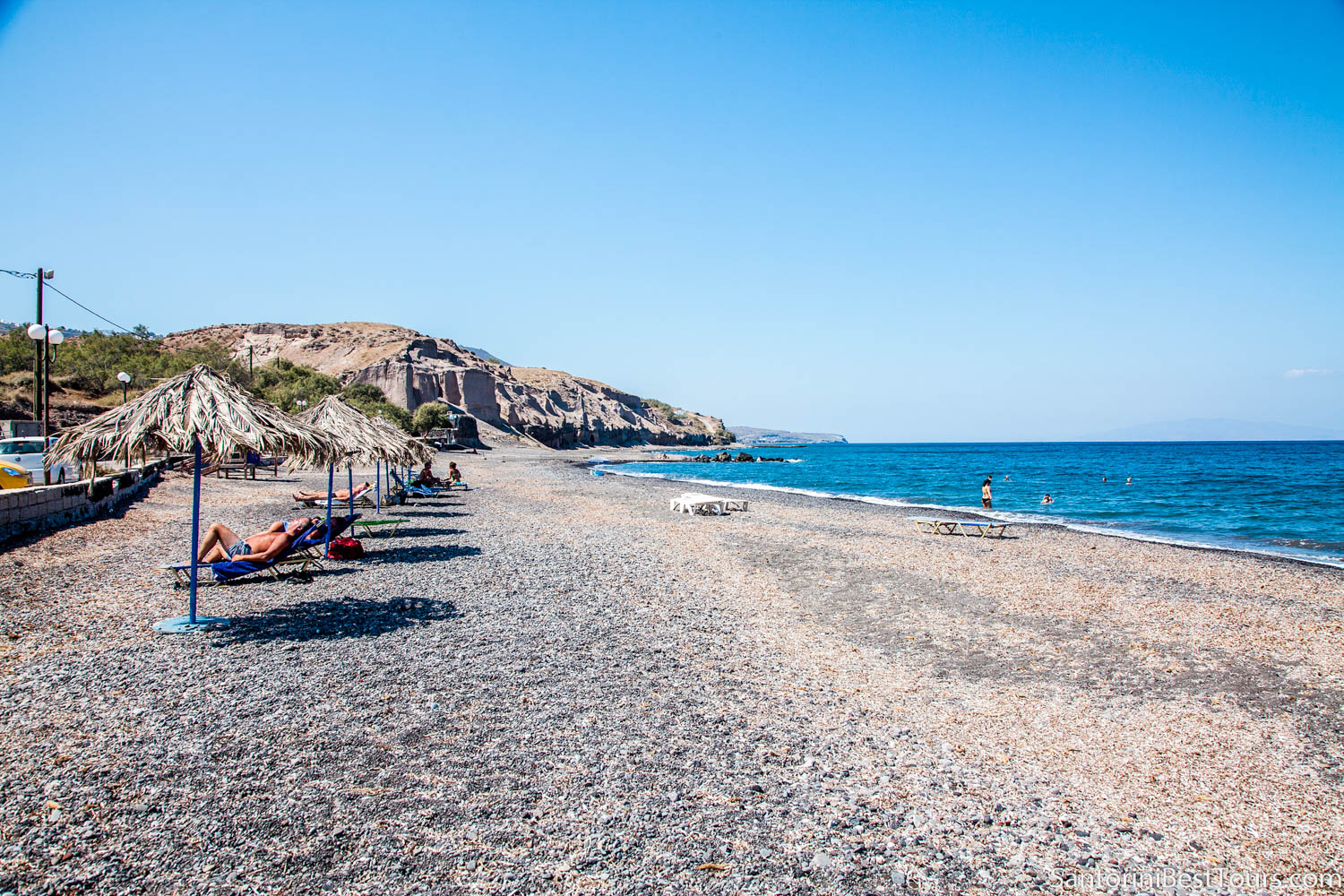 " Vourvoulos Beach "
Beautiful blue water and strong wind is common on this beach. Because of the constant breeze, the waves are large and swimming is not recommended. Though it is quiet and can be relaxing, this beach is not taken care of very well.