Back to top
The Best Time to Visit Santorini: A Complete Guide
Guests arriving in Greece are no longer required to have a valid certification of your vaccination or tests for COVID.
One of Santorini's secrets and its special charm is that it's different depending on the month of the year.
You'll get the most of your stay in Santorini choosing the right time of your visit according to your interests.
A sincere overview will help you to plan your vacation taking into consideration different aspects.
Great for any pocket. Right time to travel
Santorini is great for all pockets and budgets.
One of the unique features of the island is that it offers facilities for all kinds of visitors, whether you're students, families, couples, on a budget or want to spend a fortune on a secluded villa somewhere on the cliff with a great sunset and Volcano view or eating out in a fancy restaurant.
Santorini offers all types of accommodation: hostels, camping, B&B, hotels, apartments, villas.
Cheaper areas are the black beaches of Monolithos, Kamari, Perissa, Perivolos and local villages of Messaria, Finikia, while the most expensive lodgings in Santorini are those located on the Cliffside and Villas and Suites with Caldera View.
Best hotel deals can be found from March till late May (except Orthodox Easter) and then in late September, October to December.
Winter season is the cheapest, if you agree to choose just from a few hotels staying open.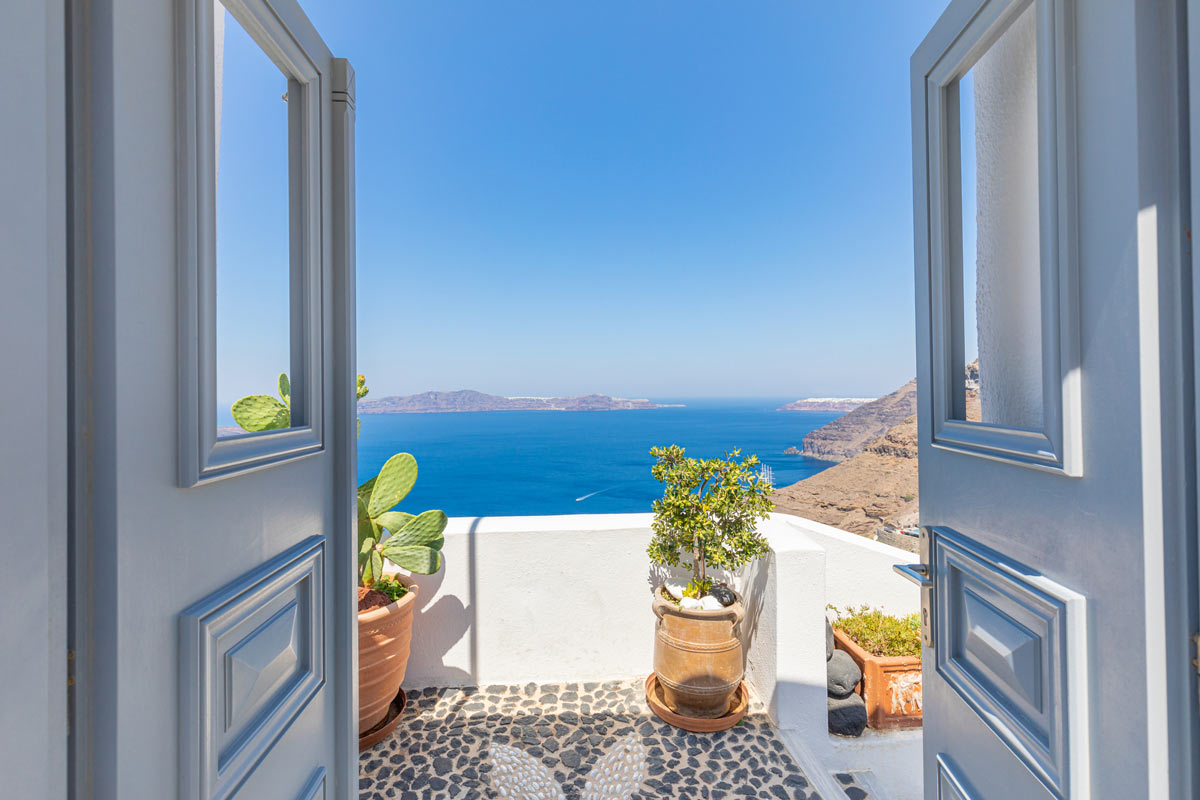 We advise you to book your tickets in advance, as during the high season or on holidays like Orthodox Easter or Holy Spirit Day you may not find any on the spot.
Ferry boats to the islands stop their trips somewhat mid October to many destinations, so be aware.
Highspeed boats and superjets stop travelling even earlier.
Easter in Santorini
Mind that Easter is a busy time in Santorini and it's cold to swim yet, but most of the days we already enjoy the warmth of our black sand at the beaches.
Easter is a sacred, unforgettable time in the island.
Many Greeks are visiting Santorini at that time to experience traditions living only here.
If you ever have a chance to come to the island during Orthodox Easter, do not miss it.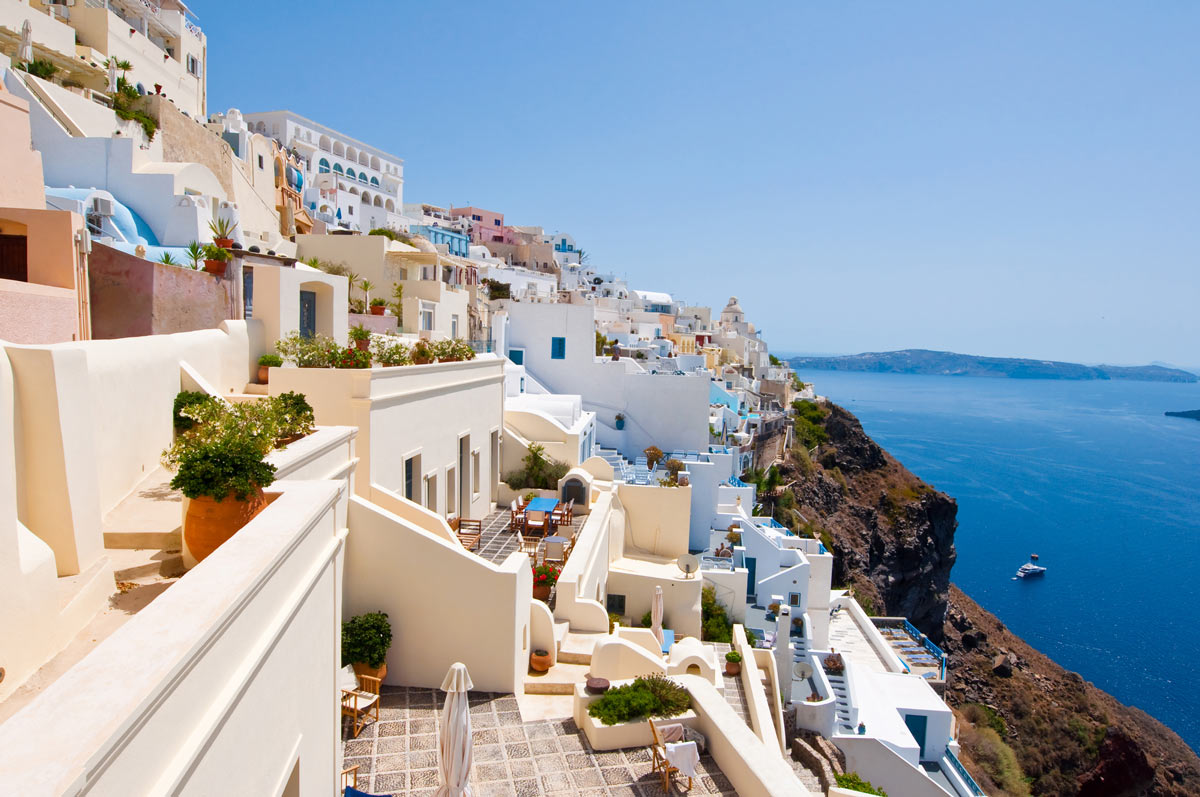 Fira, Pyrgos village and Prophet Elijah monastery up the top of the mountain are the key places for Easter night, while Easter Sunday is great to be spent in Kamari or Perissa eating traditional lamb grilled on fire and celebrating with the locals.
Participating in Greek celebrations you can understand the Greek character better!
For us Easter is often the beginning of the season.
Those days some nightclubs and bars first open their doors.
Swimming season in Santorini goes on from mid or late May till the beginning of November.
Do not expect warm sea in May though.
The hottest months are July and August, but it can be hot enough already from June till mid September.
Lot's of things to do and to discover Santorini is a great place for almost everything you may expect from a vacation spot.
Fantastic landscapes, beaches and mountains, hiking and museums with unique and amazing artifacts, amazing food affordable to any pocket, culinary classes, traditional shows, old cave wineries, breweries and canavas in the oldest vineyards in Europe, catamaran and fishing trips, volcano tours can keep you busy during your whole stay!
Whatever you saw in others' pics or profiles is now right by your feet!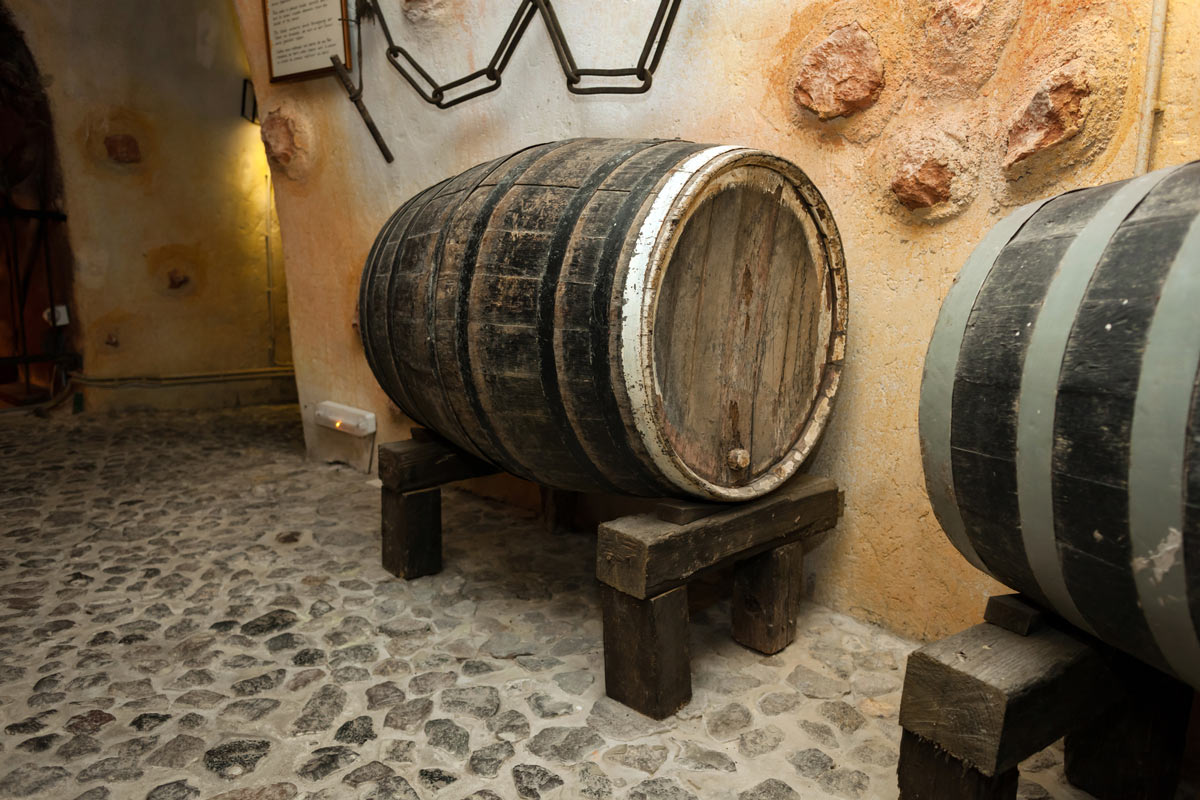 It's priceless to relax in front of the Caldera enjoying local dishes with a drink or a coffee overlooking the incredible splendor of our sleeping volcano Nea Kameni, Palea Kameni, Thirassia and Aspronissi nearby.
Knowing weather conditions in Santorini in different months of the year can help you to choose the right time to travel.
The most mild weather is definitely in April – the beginning of May and mid September to early November.
Usually it's not hot – that makes it easy to go around the island, to see and to do lots of things, to ride around or hike, visit the sites.
It can rain a bit sometimes, so you'd better be prepared.
You can expect fresh mornings, cold nights but rather warm daytime.
It may be windy, but less than during some other months.
Great time to come to Santorini if you experience some health issues or trying to avoid the heat.
These months though there's a limited choice of restaurants and taverns open.
November is off-season for the known nightclubs and bars.
A bit of life in the evening can be found mostly in Fira.
For sightseers, photographers, people looking for less tiresome temperatures May and September-October are considered the best time of the year to pay a visit.
Short Monthly Guide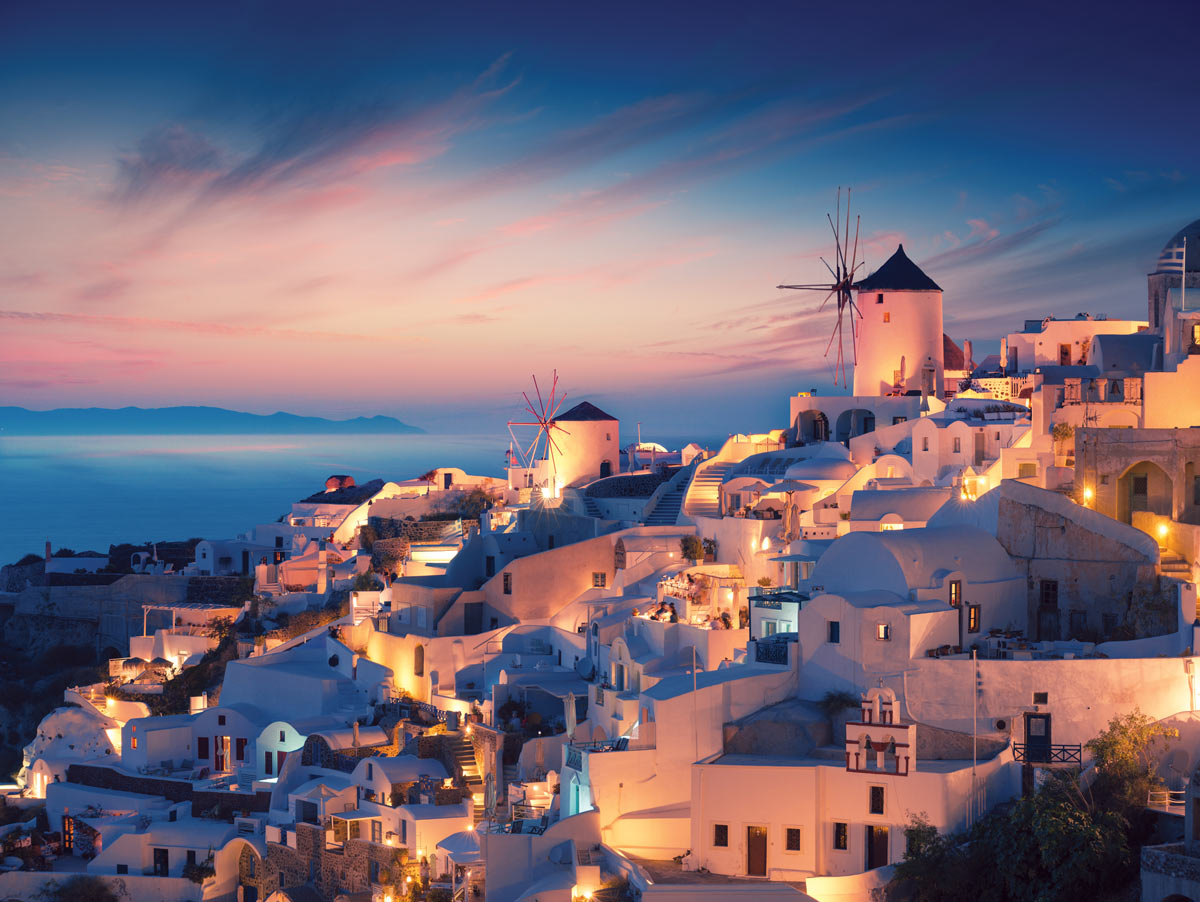 March, April, and May are the months when the weather improves, prices are more affordable, some tourist shops, many lodgings and attractions are ready to meet their guests. The weather tends to become clearer, with fresh mornings and cool evenings. It may rain and could be cloudy sometimes, although after the rains of the previous winter Spring in Santorini will surprise you with lots of flowers and more greenery than usual.
June to September is the high tourist season when everything is open and available. The demand is high, and reservations should be made in advance to secure accommodation as prices are at an all-time high. Early booking discounts are available for those who book in advance, but last-minute availability is almost impossible to find during July and August due to high demand.
October and November have reduced activities due to the end of the season coming. While some shops remain open, accommodations are slowly shutting down. However, the weather is usually good, with the peacefulness of autumn and the absence of crowds in many days. Tourists can enjoy more of Santorini and still take advantage of the warm weather, which is a contrast to other parts of Europe (and even Northern and Central Greece) where cold weather has already arrived.
December, January, and February are colder months with fewer tourists and closed attractions.
The Cheapest Time of the Year to Visit Santorini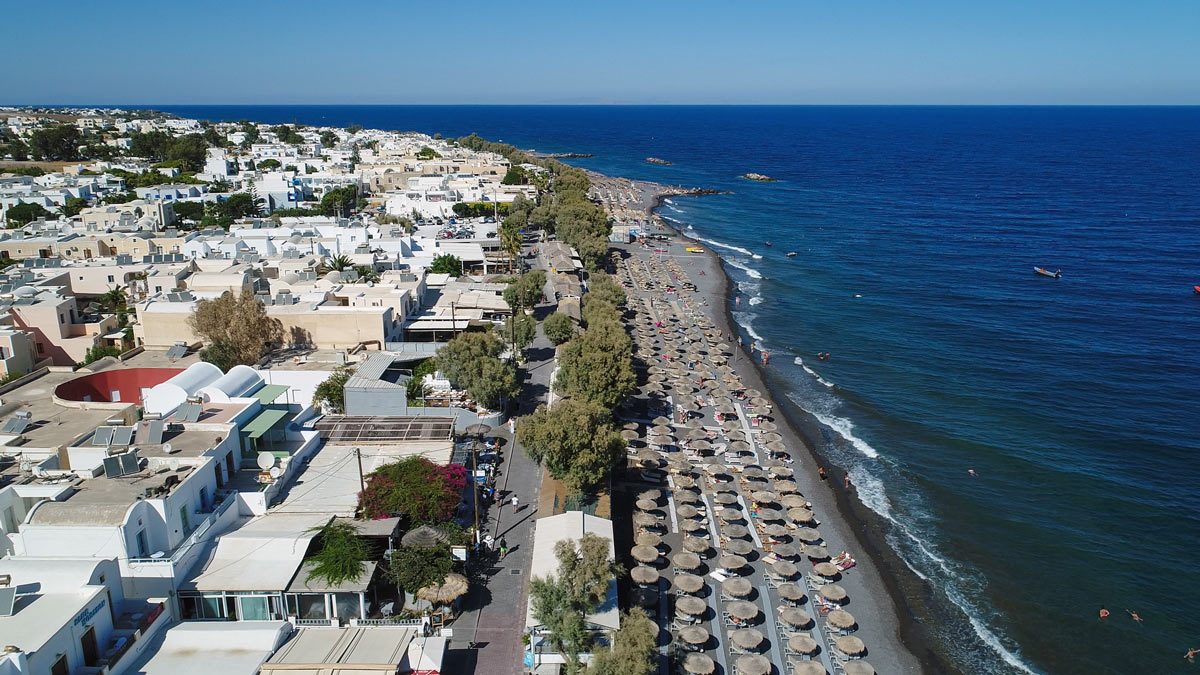 To have a pleasant experience, tourists often seek to avoid crowds.
Visiting Santorini in August can result in crowded beaches and an unpleasant experience.
It's rather challenging to have a memorable trip to Santorini, but many think it's too expensive.
The best time to visit Santorini for budget-conscious travellers is during the off-season between the end of October and March when hotels have vacant rooms and airlines offer lower fares.
Bargains can also be found in April and October when seasonal transportation and tour fees are less expensive.
Consider early May or mid-October for good weather and affordable accommodation.
Check the outskirts of the towns and B&B, hostels and camping if your budget is short.
Another solution is to book your lodging in less known villages like Messaria or Finikia, Baxedes and going around the island using public transportation (during the high season only) or hiking.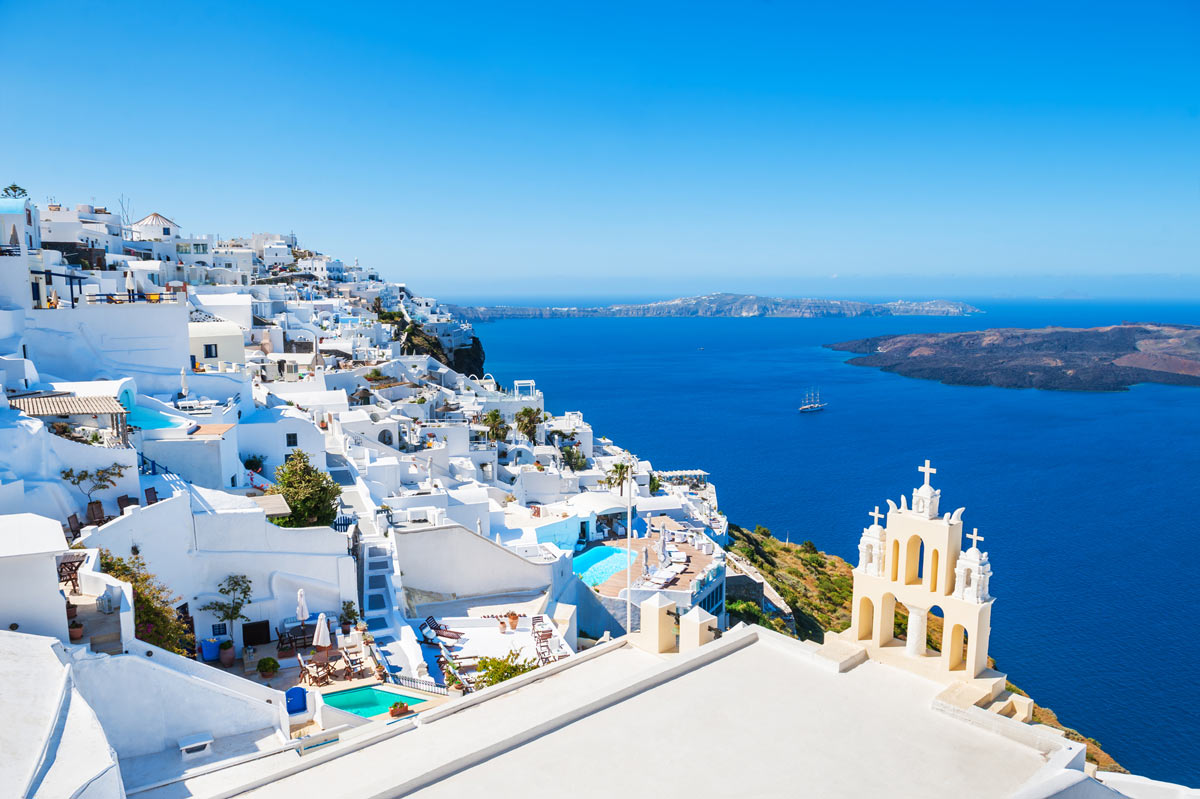 If you dream of waking up with the view of the Volcano but can't spend a fortune on your vacation, you may consider coming to Santorini in low season, in Spring or late October.
The beach resorts normally have a shorter season, open later and close sooner, while the season on the Cliffside and in Fira is usually longer.
Booking your vacation long time in advance can help you to save money both on tickets and accommodation.
You might be lucky to find cheap plane tickets from Athens to Santorini in winter, March – April, October – November, while the weather can be challenging.
The very beginning of November is our secret time to enjoy quiet weather, mild sun, beautiful sunsets, a swim in a bit chilly but pleasant waters and meditate.
It's also the best timing for photographers, as well as April and part of May, as you need clear atmosphere for good pictures.
In summer months due to the heat it's rare when you can capture one of those fantastic sunsets you could expect.
One day air-trip from Athens to Santorini is worth it if you plan to have a coffee on the Cliffside visiting Fira, but surely you need a car to go around.
The best you could do to see more is to take a private tour of Santorini picking you up from the airport and taking around the whole island.
We gladly do it for those who can't leave Greece without seeing the most popular and romantic island of the world.
Although Santorini is not a huge island, during the peak season and on the days when many cruise ships have it in their program, it will take you longer to visit different popular places, including wineries.
When you choose to explore Santorini in less crowded season, you'll see much more during your Santorini private tour and will be less tired at the end.
Winter in Santorini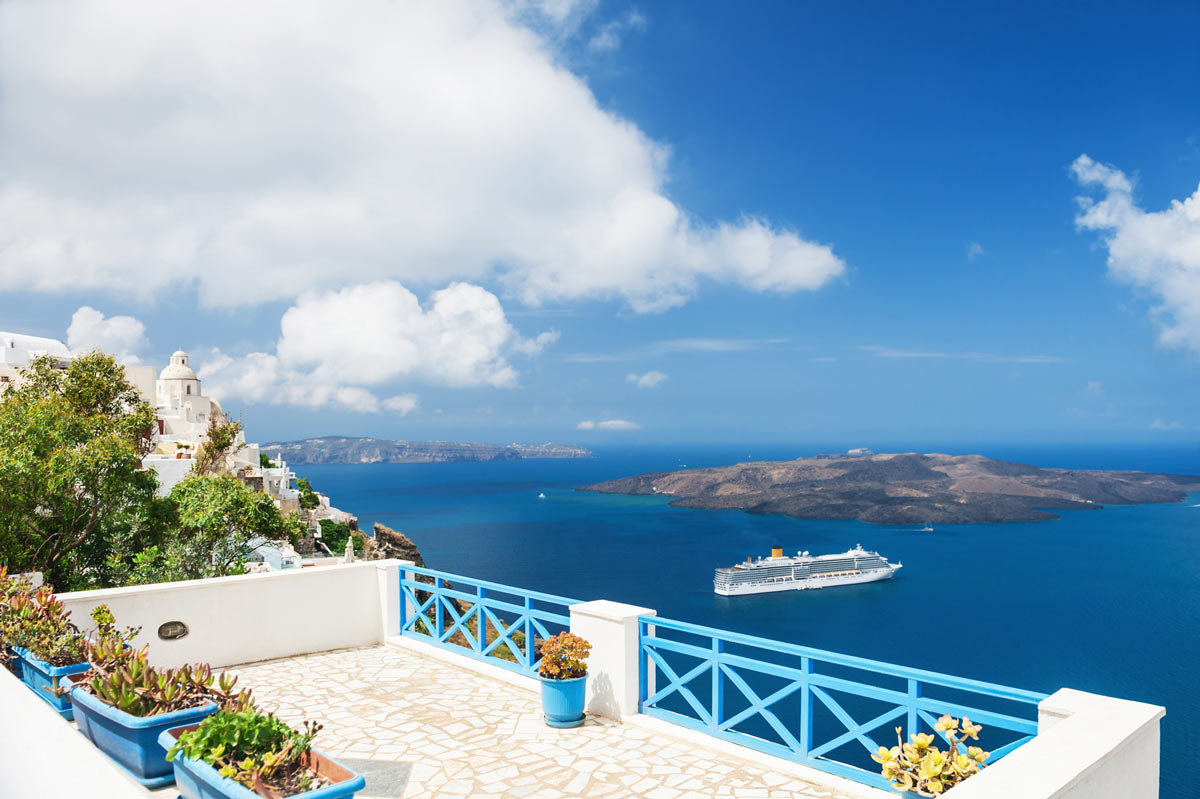 Considering visiting Santorini in winter have in mind that there's air connection only to Athens (it might not be regular) and there are no international flights at this time of the year.
The days are short and the nights are long.
Only slow ferryboats travel from Athens (from Piraeus port) to Santorini and back, and there's no connection to Rhodes, Crete or other islands around.
Winter is the most quiet time in Santorini.
Most of the locals are travelling to other parts of the world being on vacation, and that's when you can be on the island almost on your own.
Winter in Santorini is good only for those who need an escape, although it's quite freezing due to the wind and it may rain a lot.
The beach resorts are usually closed in winter, so you can choose from a limited choice of accommodation units open.
Most of them are located in Fira.
Fira, in fact, is the center of any kind of life in the island during winter months.
Most of the restaurants and taverns stay closed for winter, so mainly you'll have to choose between fast food and buying your food at a supermarket.
The views, though, still stay wonderful, and empty Santorini has it's own charm and is totally free of crowds.
The Museums and sites close early in winter, so plan your day accordingly.
Winters are usually rainy and very humid.
On a sunny day it's nice to walk around the local villages like Firostefani, Messaria, Emborio, Pyrgos. If it rains – go to one of the Museums or to Akrotiri!
Ancient Thira archaeological site is closed in winter due to weather conditions.
Whenever you choose to visit Santorini, there are always things to do and see if you do the right planning.
We're ready to help you with this saving your time and providing you with the best experience possible. Send us your request now!
Book your tour now.