Back to top
Ancient Thira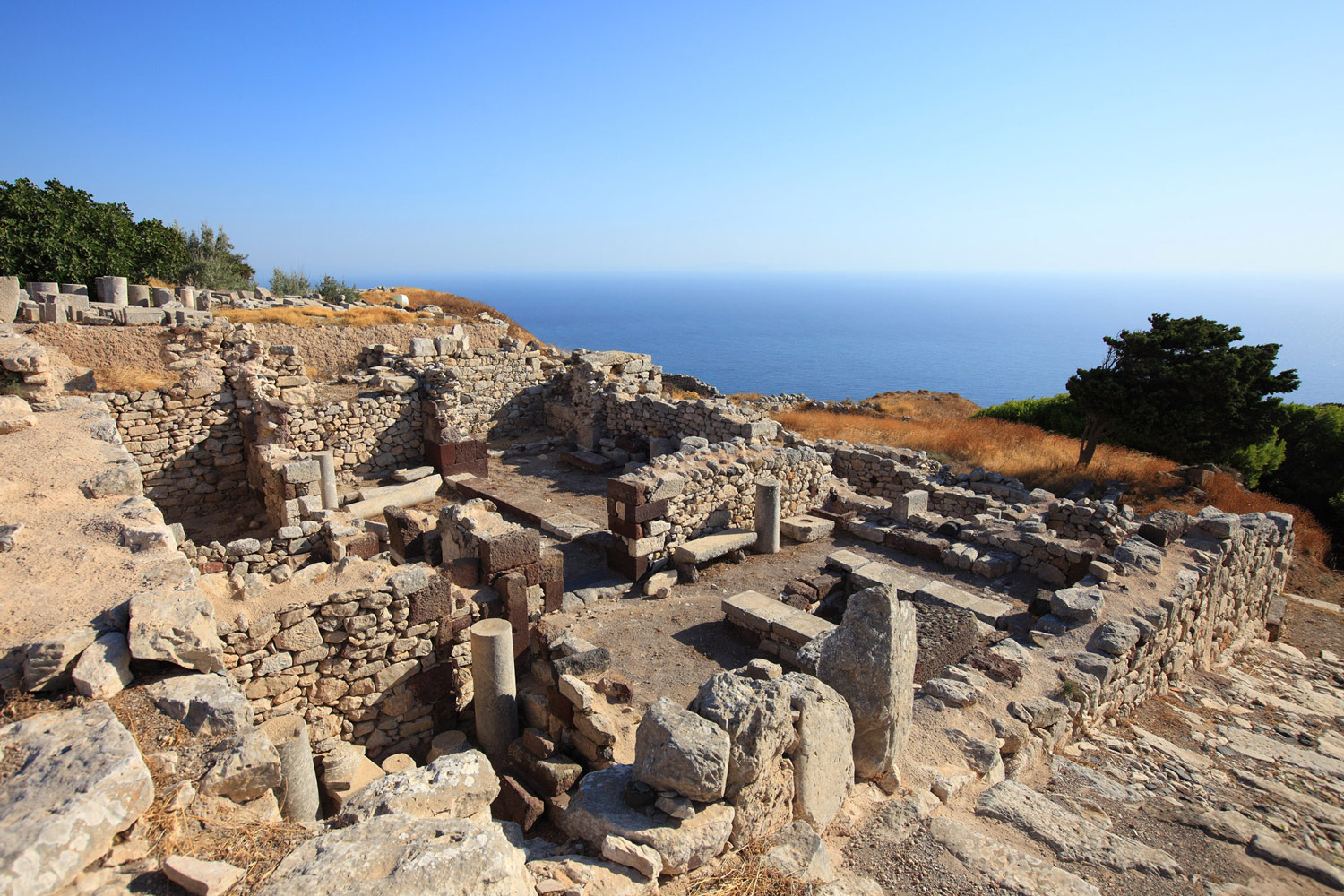 The time of glory touched Santorini at least twice yet B.C. The second important period of flourishing has to do with King Thiras from Sparta who established the town of Ancient Thira.
Located on the top of the mountain dividing Kamari from Perissa, Ancient Thira is hidden from your eyes. You've got to drive a zigzag road or walk a steep path for an hour to reach the top from where you will need to continue walking before your get to the town.
The history of Ancient Thira is very impressive, while you will be surprised by seeing a half of the Aegean Sea from here feeling a strong smell of herbs and freedom. The views are astonishing, and walking between the remnants of the houses, high columns and the first churches, one has an impression that this town in fact is much bigger than you imagine listening to your guide.
Visiting the town you see the temples with important symbols engraved on the stone, a Roman Forum, an ancient theater overlooking the endless blue sea, a gymnasium, public squares and even Roman baths. Most of the archaeological findings belong to the 3rd and 4th centuries B.C. and are kept in Archaeological Museum of Thira close to the cable car entrance in Fira.
Ancient Thira has a small entrance fee and is closed on Monday, while visiting hours are till 14:30.
Being not too popular among travel agencies offering tours around the island, Ancient Thira is one of the most wonderful sites of Santorini and Greece.
Make sure you have a big hat, a sun screen and comfortable athletic shoes if you decide to have the unique experience of travelling in time to Ancient Thira.