Back to top
Santorini Island: Information and Travel Guide 2023
Where to Go and How to Get There
If you're looking for the most exceptional tours of your life, Santorini private tours are absolute first prize. Not only do you get to see everything the Greek islands have to offer, but you also get to embark on multiple trips to tick as much off your bucket list as possible.
In fact, there's almost no occasion Santorini can't brighten.
From helicopter rides to sailing the high seas, taking a private wine tour, intimate and luxurious catamaran tours, and so. Much. More. There is undoubtedly a diverse range of things to do, places to see, ground and sea to cover. So, here's your guide to Santorini tours!
What to Do in Santorini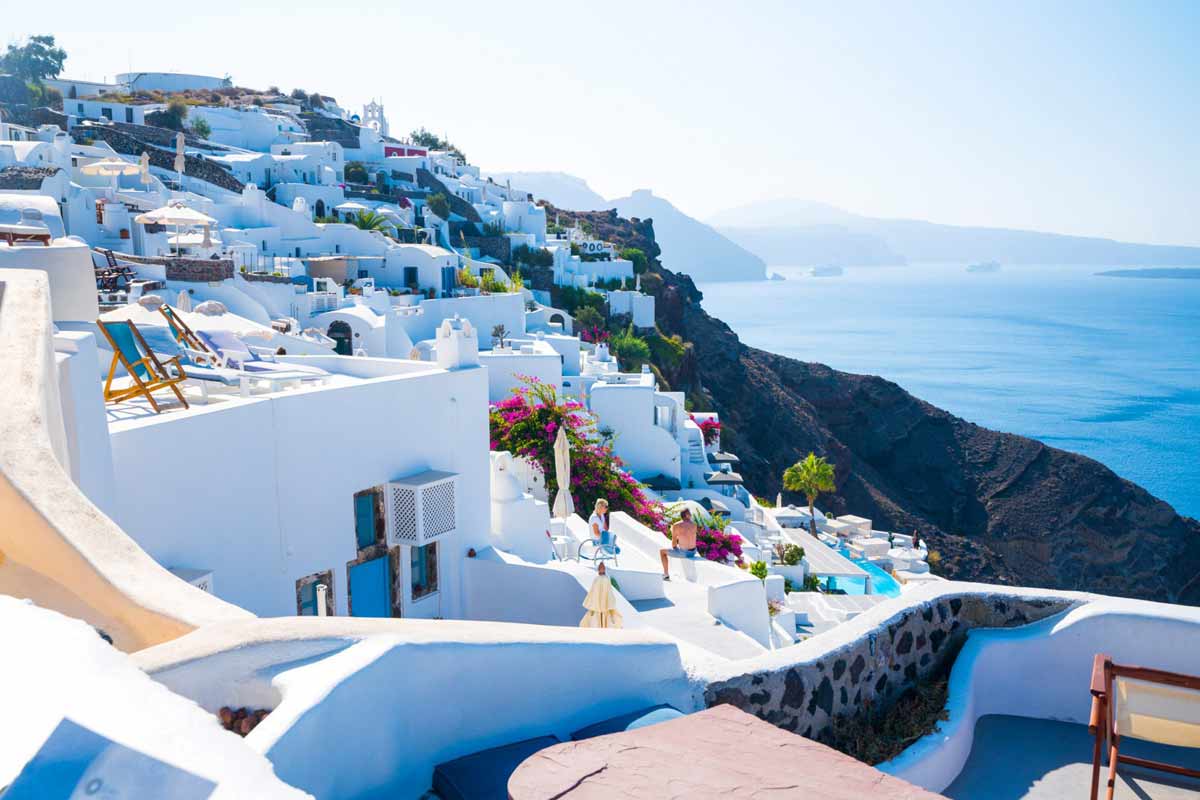 Explore Santorini History
Santorini history is rich and interesting to explore. Discover all the fascinating museums, land formations, and the tale of the Lost Atlantis with a private tour.
Experience Santorini Sunsets
There are very few landscapes that are quite as extraordinary as Santorini sunsets. Santorini private tours are excellent resources to use when exploring the caldera in search of the most breathtaking Santorini sunsets.
Santorini Volcano Tour
A volatile history that shaped Santorini's most exotic land formations. If you're planning a trip to Greece, a Santorini volcano tour should certainly be on your to-do list.
Exciting Excursions
Santorini Shore Excursions
Let your guide take you to some of the most exciting shoreline trips with Santorini shore excursions.
From visiting the popular blue dome church in Firostafi to taking a stroll through the streets of Megalochori village, and enjoying the extraordinary landscape of Prophet Elias – the highest mountain in Santorini – this excursion leaves no stone unturned and no shore unexplored.
Santorini Taxi Tour
A Santorini taxi tour is not quite what you'd expect. In fact, it's quite different to any other taxi ride.
Why?
Because our local taxi drivers know about all the hidden gems and attractions you will love. They'll give you excellent suggestions on the best views, to-dos, and excursions around the islands.
Santorini Helicopter Tour
There's nothing quite like a birds-eye view with a Santorini helicopter tour.
View the caldera from the skies or take a long trip over the island and its archipelago. Get a full and exclusive view of the truly unique landscapes, ocean, and islands around Santorini.
Santorini Luxury Catamaran Tour
If there's one event that perfectly articulates luxury, it's a Santorini luxury catamaran tour.
Not only will a chauffeur pick you up from your hotel, but you'll also receive a ride back once your trip is over. Once you're on, the tour will take you to visit the Red Beach, pass by the White beach, sail near the volcano, and so much more!
Find even more Santorini tours and excursions!
Where to Swim in Santorini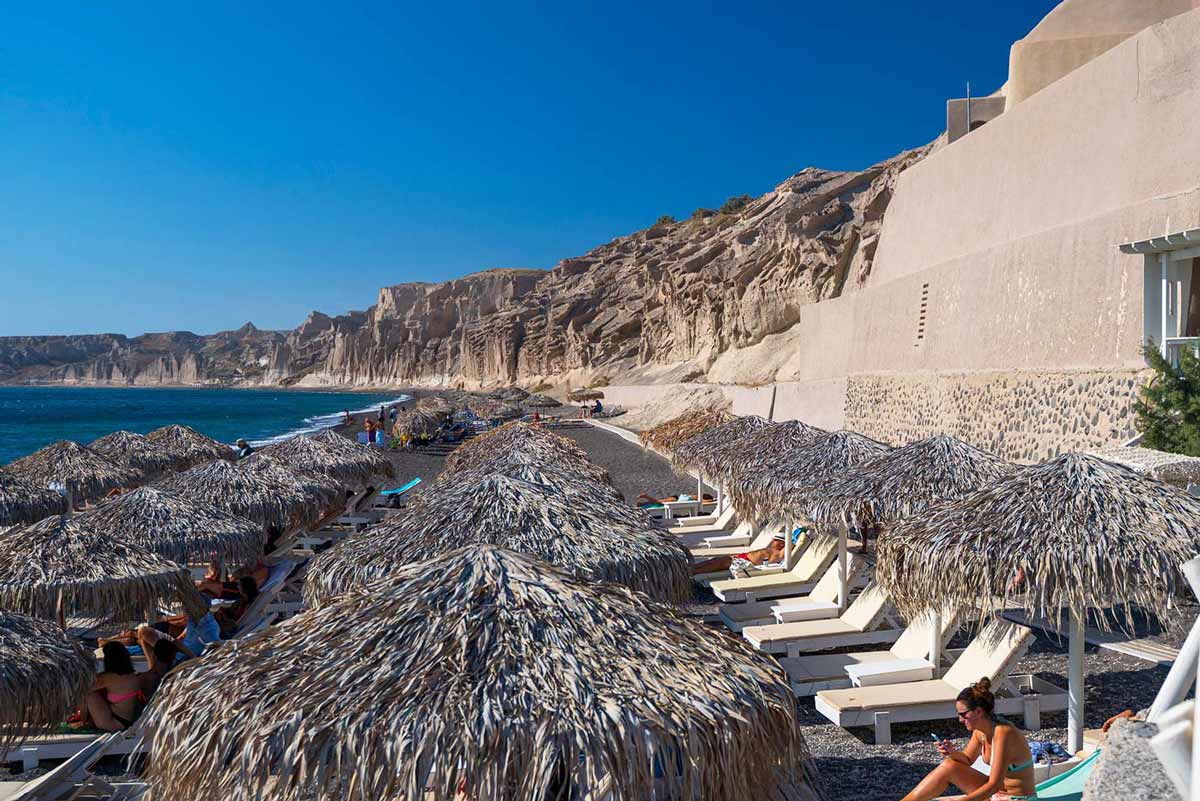 Santorini Top Beaches
Santorini doesn't discriminate, and features a list of different colored beaches.
From the fiery Red Beach to the White Beach, Kamari Black Sandy Beach, Cape Columbo, Moonscape Beach, and so much more – this is your chance to visit all Santorini top beaches!
Whet Your Appetite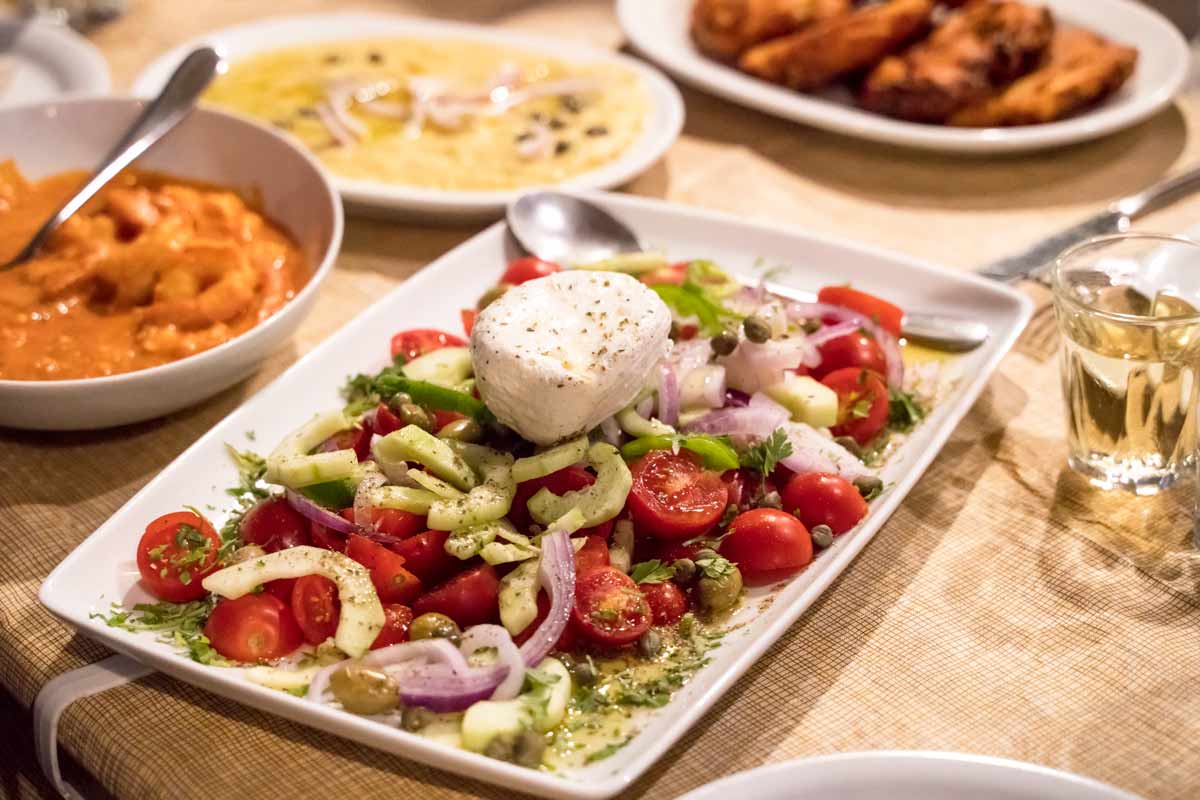 Santorini Private Wine Tour
Visit local vineyards and discover just what it takes to make an exquisite bottle of wine.
If you find yourself parched during and after your Santorini private wine tour, you can taste and purchase some of Santorini's tasty wines.
Santorini Private Food Tour
Hungry?
Then a Santorini private food tour is definitely on the menu.
Let your guide take you to all the best local restaurants, family taverns, and hidden gems around the island to satisfy every craving.
Wondering How to Get to Santorini?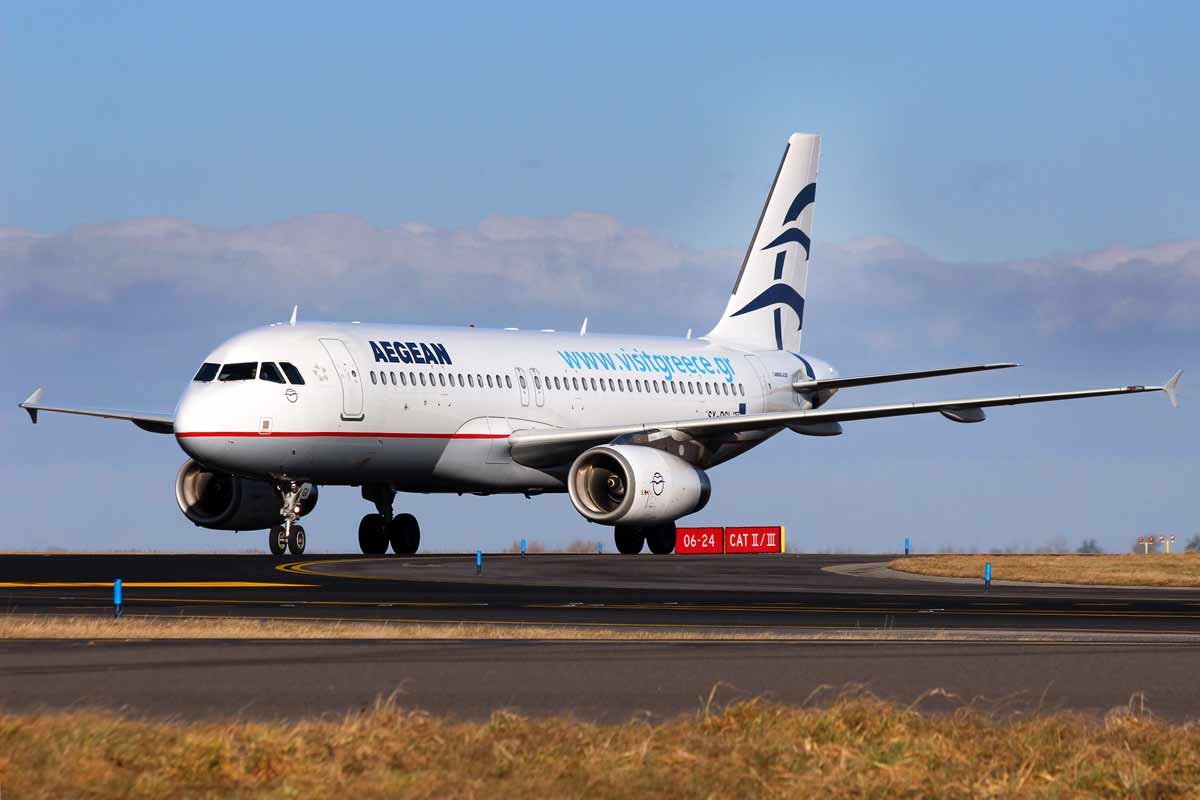 There are various flights that'll take you from Athens to the city of Thira in Santorini.
There are about nine flights going out each day, so be sure to check the schedules! Click here for more info on how to get to Santorini.
How Many Days Should You Spend in Santorini?
If forever isn't an option for you, then you should definitely plan a few trips.
The island might seem small, but there is an unlimited amount to discover and explore. That said, we recommend a minimum of 3-4 days. Click here for a rough itinerary of your days spent in Santorini.
Weather in Santorini
Average High/Low Temperature on Santorini: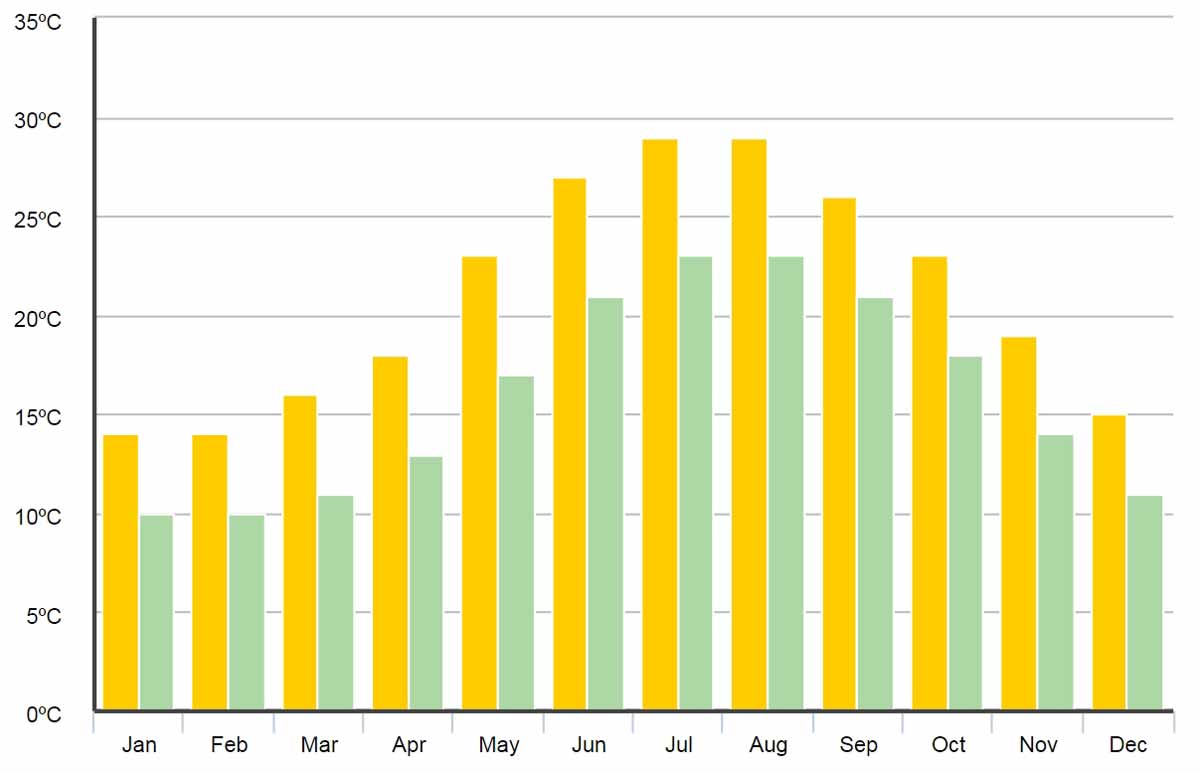 The Best Time to Visit Santorini
Though the weather in Santorini is always lovely, there are certain times of year that are better than others.
The best time to visit Santorini would probably be from September to October and April to May. This is when the weather is nice and warm, and the crowds scarce.
Want to find out more about Santorini tours?
Then Santorini Best Tours is the best guide for you!