Back to top
How Many Days Should You Spend in Santorini?
Is this a trick question? We would say - stay as long as possible! Santorini is simply incredible, so we would add two days to whatever duration you're thinking of.
Santorini might be a small island, but there's so much to see, you'll likely need at least five days and four nights to experience the best Santorini has to offer.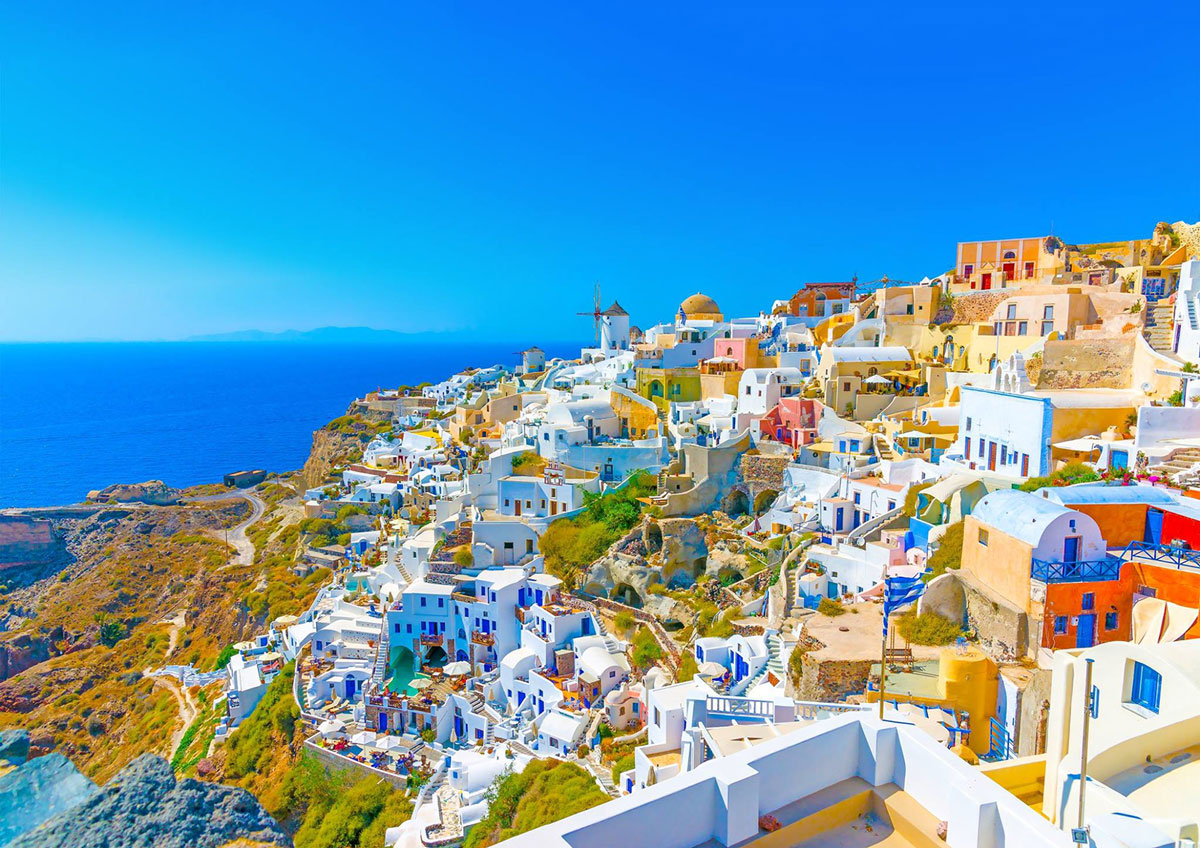 Don't go in blindly, though. If you can afford it, try to get a tour guide to show you around and help you make the most of your trip.
Tour guide or no tour guide? That is the question …
If you're going without a tour guide, you'll spend far too much time searching and enquiring about attractions. You won't see nearly as much as you would with a tour guide. Also, opting for a tour guide means you'll have the upper hand to avoid big crowds, especially during peak season. Plus it's much easier to get around when you're accompanied by a person who knows the ropes.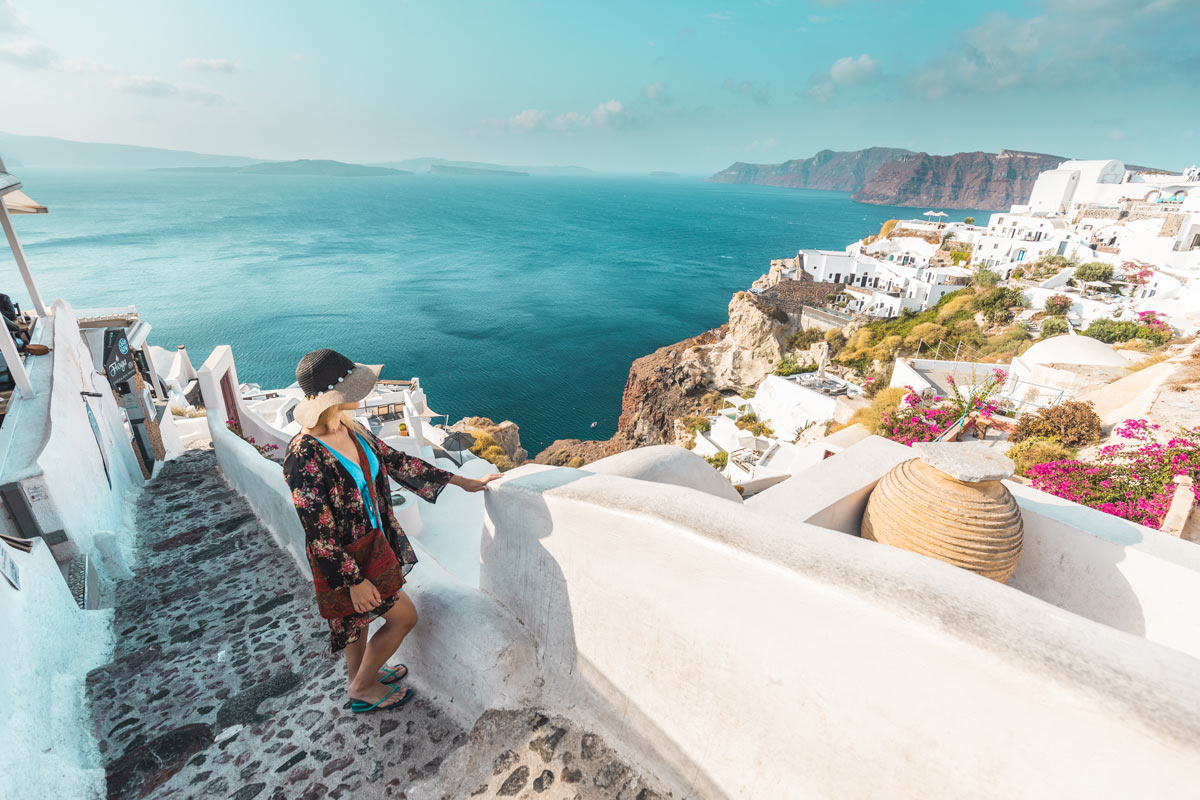 The best thing about tour guides is they know the island better than anyone. If you're staying for a shorter period of three days, they'll show you the most interesting attractions during your short stay in Santorini. You can even tell them what your interests are or what you would like to do, and they'll take you to your most ideal locations.
Whether you're into history, archeology, or topping up on your tan on a beach – tour guides know all the best spots. They're extremely knowledgeable about the best places to eat, relax, and shop. So, ask your tour guide anything you'd like to know about the island – they're the professionals.
First-timers: What to expect, what to see first
Santorini is well-known for its beautiful views, but it also has plenty of other interesting elements to enjoy too. The locals are quite active and enjoy selling seafood, handmade treasures, and other mementos to take home with you. The entire island accommodates different types of personalities.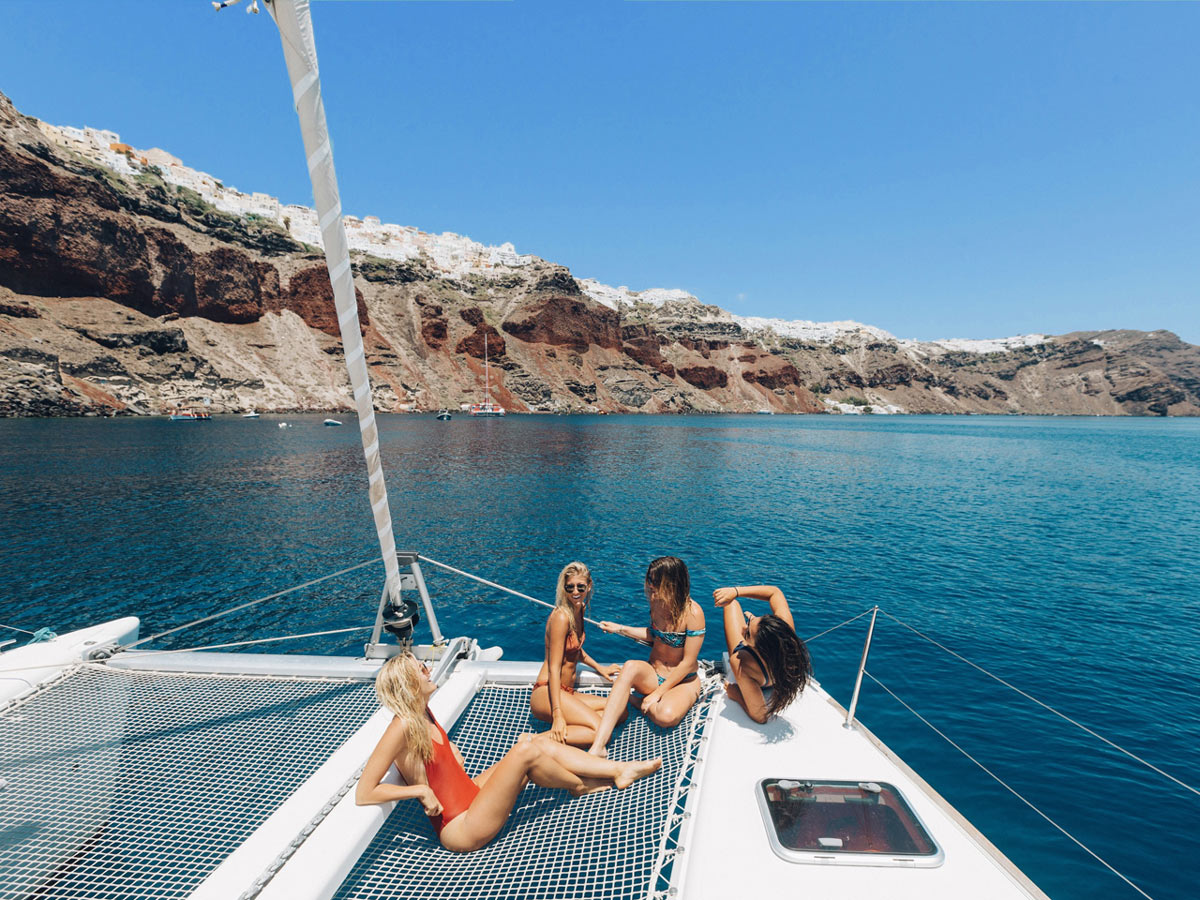 For example, if you are an active person who wants to do more than laze around on the beach all day, you can go hiking from Fira to Oia and stop at local markets for souvenirs and mementos.
If you are a self-proclaimed beach bum, there are numerous sandy shores for you to choose from - each offering its own unique twist. Again, try to get a tour guide - especially if you're a first timer.
The more time, the better
Personally, we would spend forever at Santorini. That's obviously not possible, so let's go with a minimum of 3- 4 days. Less is NOT more in this case. If possible, try to prolong your trip to Santorini to get the ideal vibes and experiences from the active volcanos, the caldera, food, wines, and more.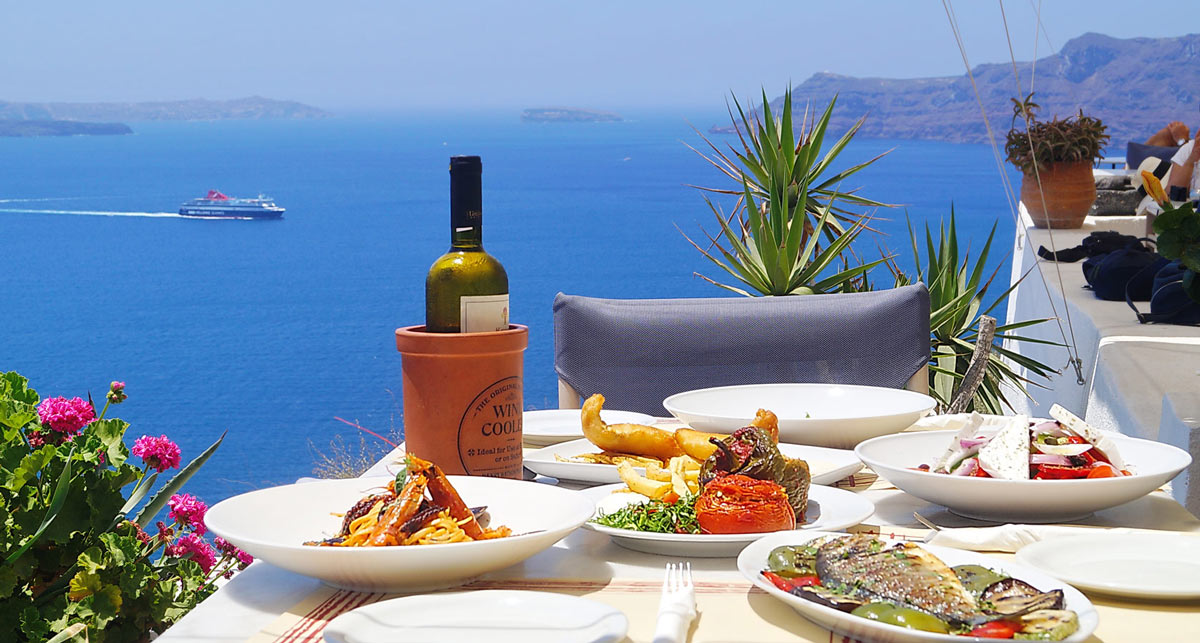 Just to give you a rough idea of how much there is to see, we'll give you an approximate day-planner:
Day #1: Wine tasting at the Santorini Wine Museum and sundowners at the Athenian House.
Day #2: A 10 km hike from Fira to Oia and a chilled seafood feast at one of the many local restaurants.
Day #3: Hike down Fira cliff to Old Port, then take a boat tour toward the volcano - followed by a relaxing dip in the natural hot springs.
Day #4: Spend the morning at the tomato museum, and the rest of the day at one of the unique beaches. You can choose between Red Beach, Kamari Beach, Vlychada, and many more. End the day at one of the many night hangouts like Tropical or The Koo Club.
Day #5: Spend the morning investigating one of the Venetian castles, or the monastery of Prophet Elias.
Everyone is different, so we'll leave it up to you to decide where you want to go - and for how long. As long as you spend more than just 1 - 2 days on this exotic, rich island, that's all that matters.
Because of the island's rich history, it'll be much easier to get around and see everything when accompanied by a tour guide. Trust us - you don't want to miss anything and go home with regrets.
If you're unable to stay for an extended period of time, a tour guide is more of a necessity as they'll know exactly where to take you for an ideal sightseeing experience.
There's nothing worse than being stuck on an island and not knowing where to go or how to get there.
Many tourists end up regretting the short time they spent on the island because they couldn't get to everything. Others feel bored because they thought Santorini only has beaches to offer – which couldn't be further from the truth.
So, next time you are thinking of embarking on a relaxing, visually stimulating adventure, why not opt for Santorini? Organize a tour guide that will tell you exactly what you need. Visit a place with amazing views, incredible locals, and an interesting history.
Book your trip to the fun-filled, sun-drenched Santorini today - and make time for all that exploring you've been craving!