Back to top
The Best Places to Capture a Timeless Photo of the Santorini Caldera
It's no secret that Santorini is home to one particularly amazing landscape formed by centuries of volcanic activity and tectonic movement. You have undoubtedly heard about the Santorini Caldera and how you must pay it a visit, but what exactly is it? The caldera is the site of the largest volcanic eruption ever recorded – the Minoan Eruption. It occurred in the 1600s and left the island of Santorini in ruins. Today, most of the caldera is  under water, but thanks to surrounding islands you can still get a feel for the immense size of the ancient volcano.
Get Ready for Some Epic Scenery
During your excursion on the island, make sure to snap a photo or two of the caldera – something most people will never get to see with their own eyes. Though the caldera can be seen from almost anywhere on the island, here are the best places for a great photo opportunity.
1. Fira – Situated on the edge of the caldera, this village offers a spectacular view from over 1,300 feet above the Aegean Sea. Because of its elevation, there are many wonderful photo opportunities of the caldera here.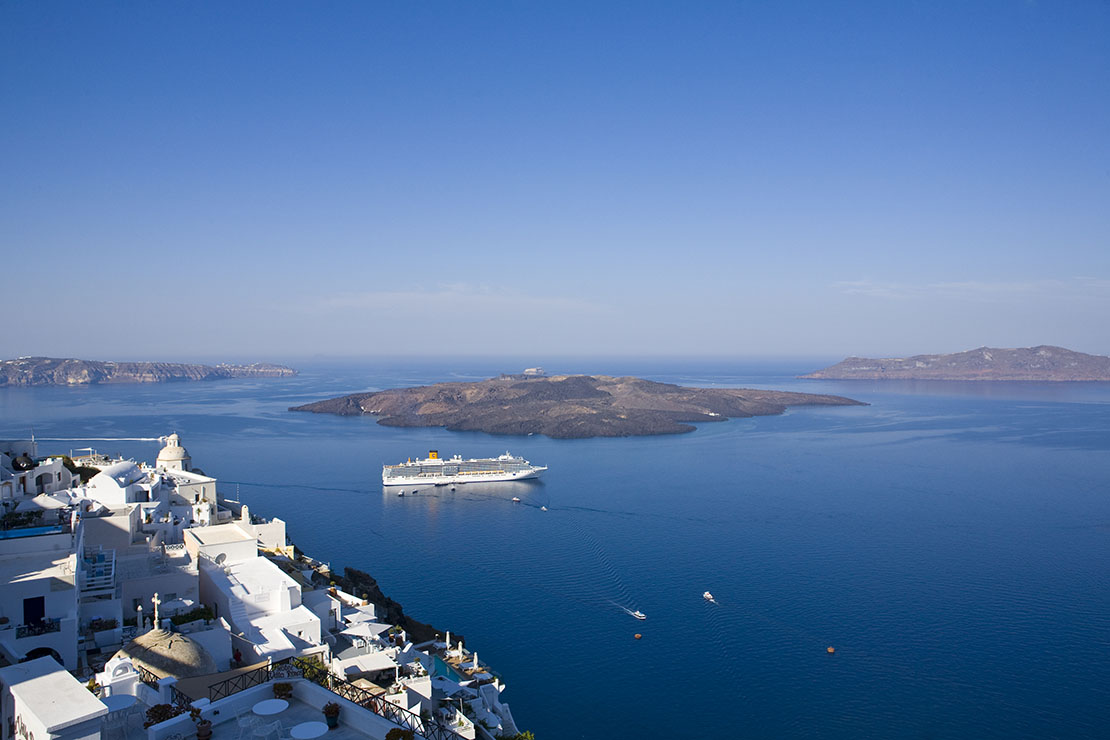 2. Firostefani – This village is just north of Fira and appears to be quite similar, but it's slightly different position along the edge of the caldera offers a completely different view.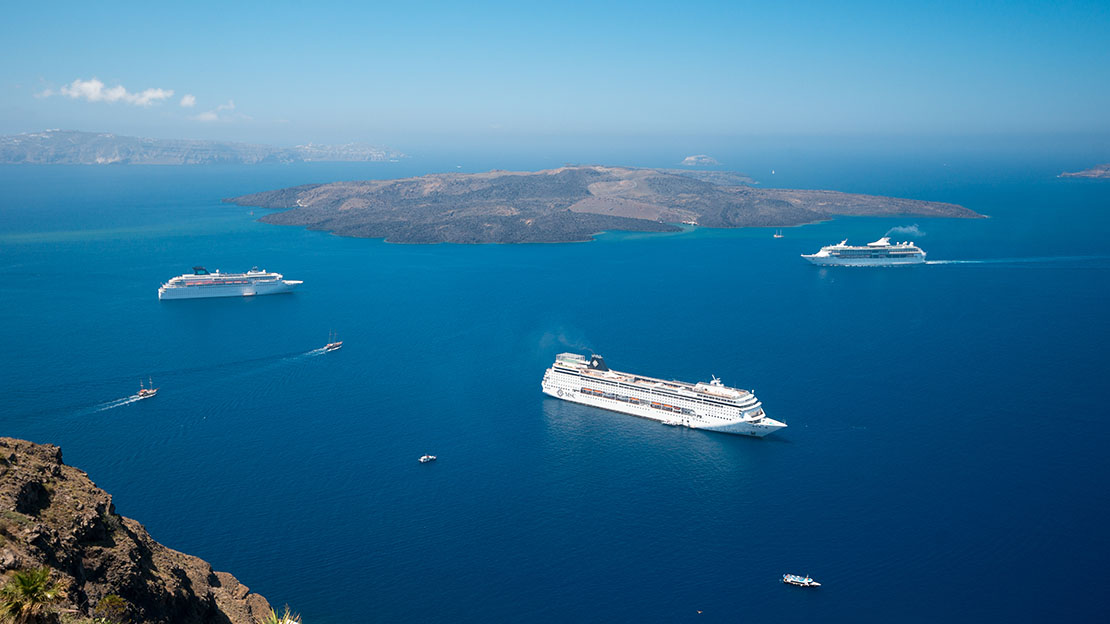 3. Oia Village – Oia is the iconic village of Santorini, especially at sunset when the reds and oranges of the setting sun wash over the white buildings. As if this wasn't beautiful enough, because the village's expanse on the caldera's northern edge is over 1-mile-long, there are many places from which to take photographs.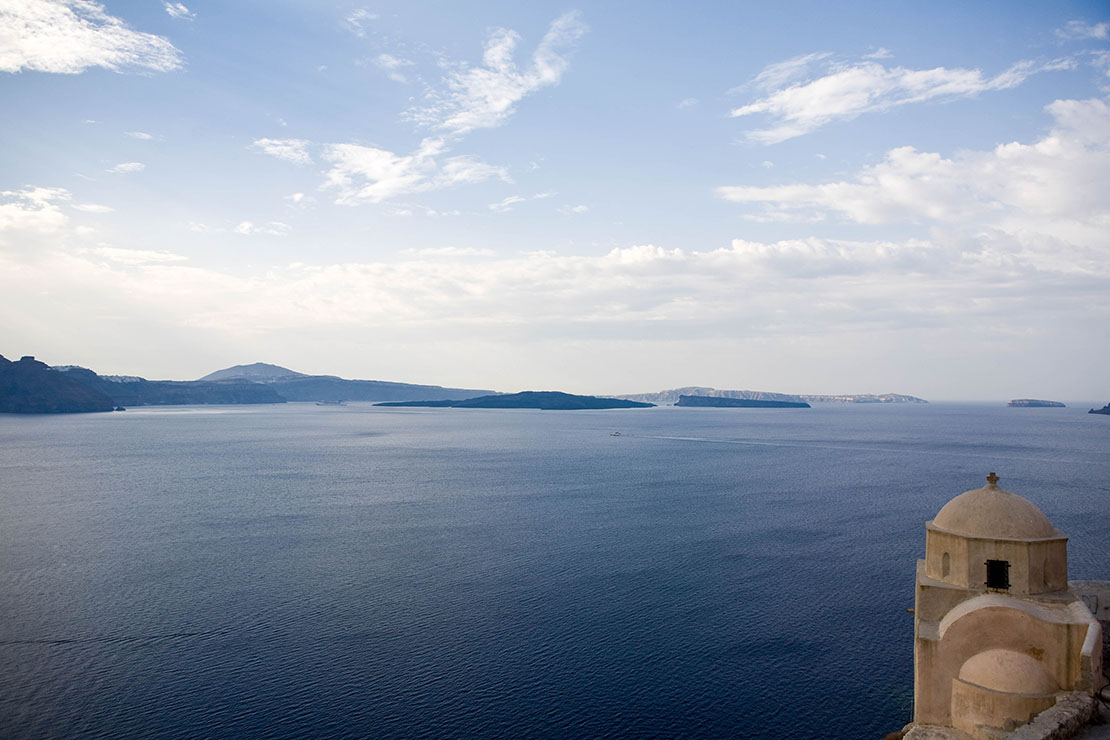 4. Lighthouse – The Akrotiri Lighthouse is a must when taking photographs on Santorini, especially during sunset. Capturing the sharp contrast of the bright setting sun, the serene blue of the Aegean Sea, and the surrounding caldera is something you will not want to miss.
5. Imerovigli Village – This area is without a doubt the best place for a view of the caldera. This village offers the highest point on Santorini and promises breath-taking views and an appreciation for the shear massiveness of what lies below.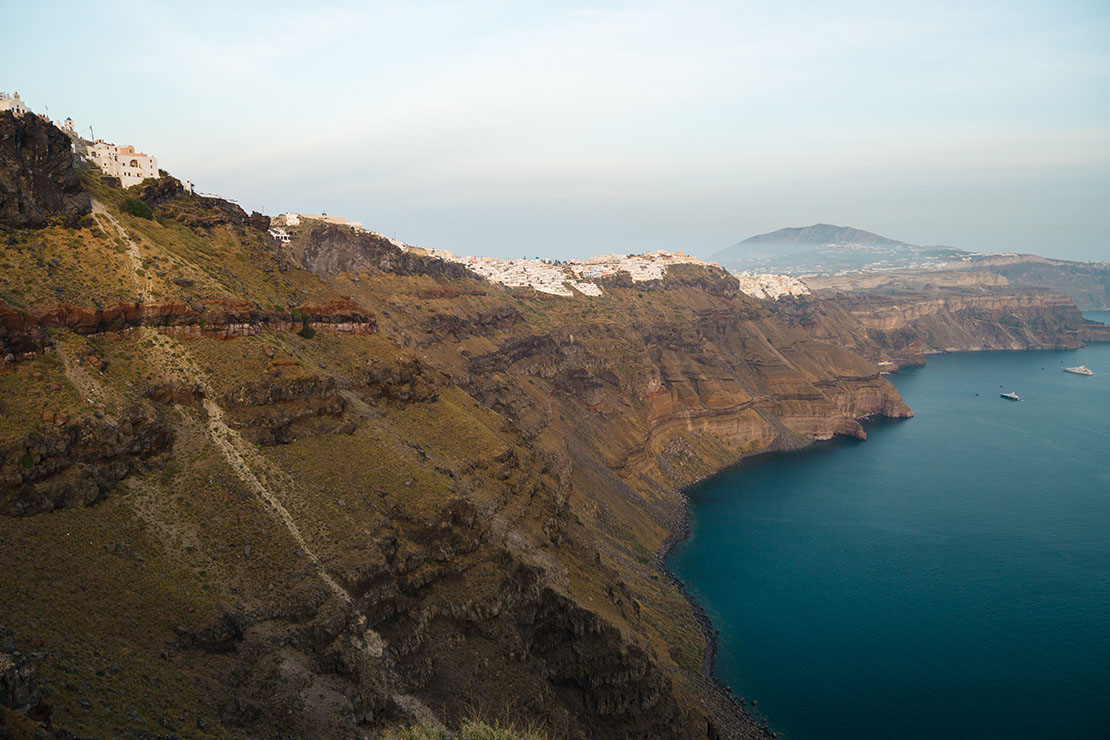 Santorini Caldera Photos Are a Must
Having a unique picture of such an astonishing piece of the earth is something you shouldn't miss out on. Visit at least one of the ideal locations described above to take a photo or two of this wonderful masterpiece of nature found only on Santorini. You'll be glad you did, and you're sure to capture a work of art.