Back to top
Imerovigli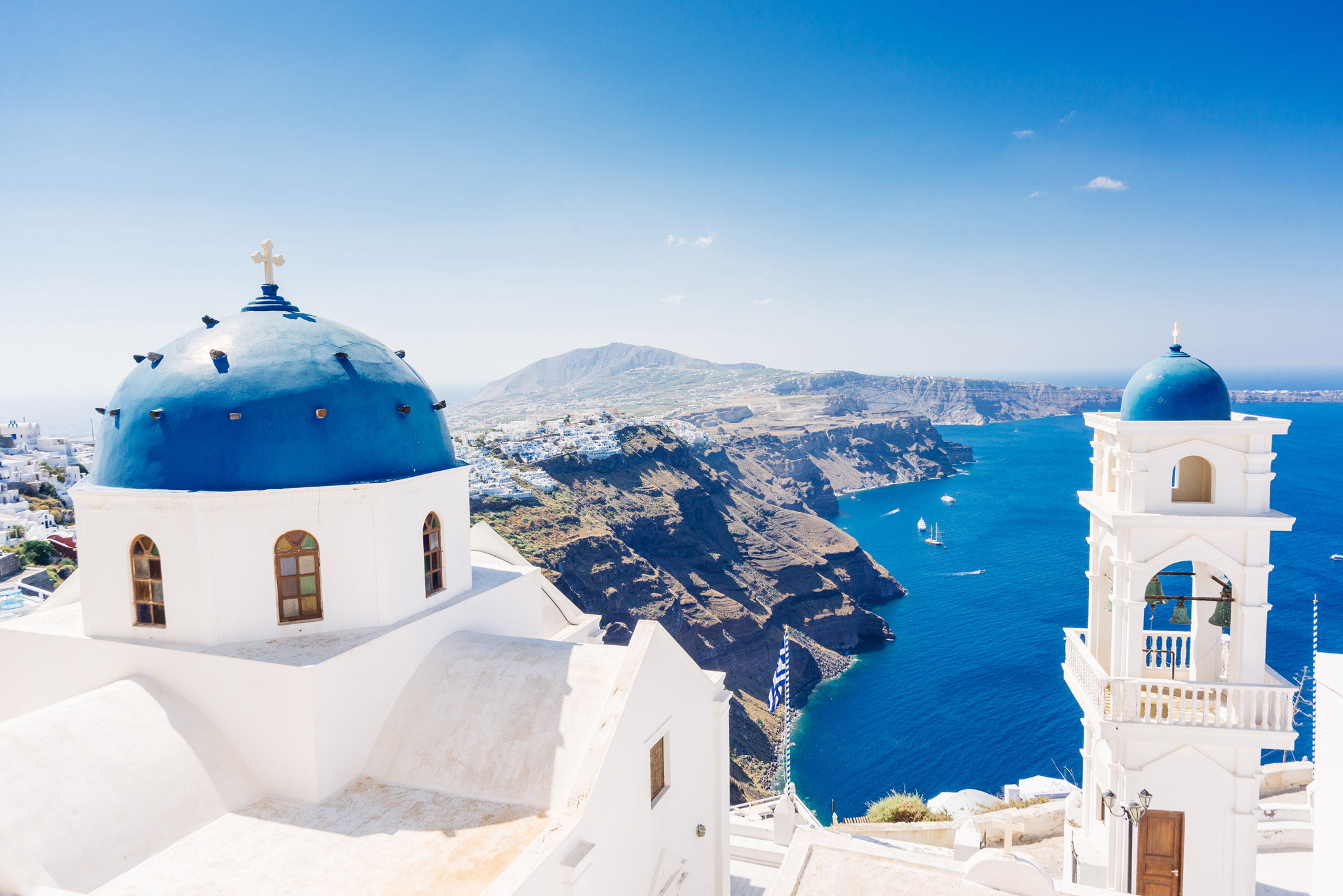 Imerovigli – The Princess of Santorini
Why the World Loves Imerovigli
Most people recognize these iconic blue domes on sight – but not a lot of people know that they exist in a place called Imerovigli.
Hailed as the "princess" of Santorini – one step down from the throne next to Oia – Imerovigli is a hit among hopeless romantics from all around the world.
Situated 3.5km from the capital of Fira and defined by breathtaking views, crystal-clear turquoise waters, and charming architecture most people know from pictures, this popular honeymoon spot in Santorini is everything you've probably been imagining about it and then some.
1: Stop and Stare: Gaze down from the highest point of the island, and you'll witness spectacular views cut straight out of a magazine. Soak up the sights of the famous Santorini volcano, the glorious Aegean Sea, and the surrounding Santorini villages that make the island complete.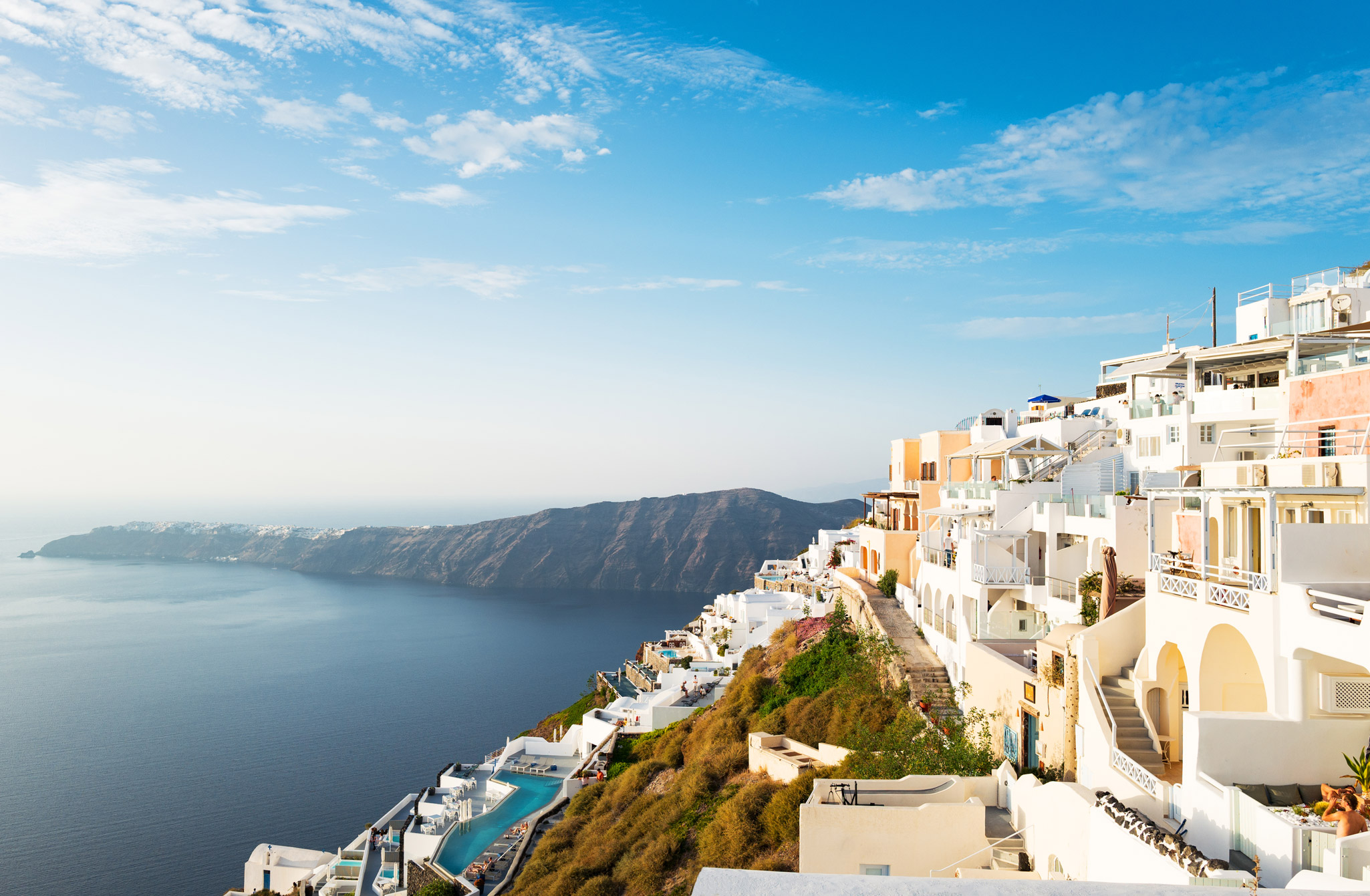 2: Fill Up Your Camera Roll: Imerovigli is paved with photo opportunities with every step you take. You'll be the envy of your entire Facebook friend list and Instagram follower base once you've shared evidence of your Instagrammable trip to Imerovigli on the socials. One of our favorite sites is the Stairway of Chromata Hotel, built upon the highest peak of the Caldera.
3: Bottoms-Up:There's no shortage of cafés, restaurants, and bars when you visit Imerovigli. Whether you're in the mood for authentic local dishes, cocktails, or some of the finest wine in the world, you'll find it all and then some during your trip to Imerovigli.
4: Put on Your Hiking Shoes: Feeling adventurous? Embark on the most scenic hike of your life at Skaros Rock. This rocky promontory is the result of natural volcanic activity in Santorini, and has been shaped through the centuries by earthquakes and erosion. Once you're at the peak, you'll feel on top of the world surrounded by captivating views and, yes, even more photo opportunities.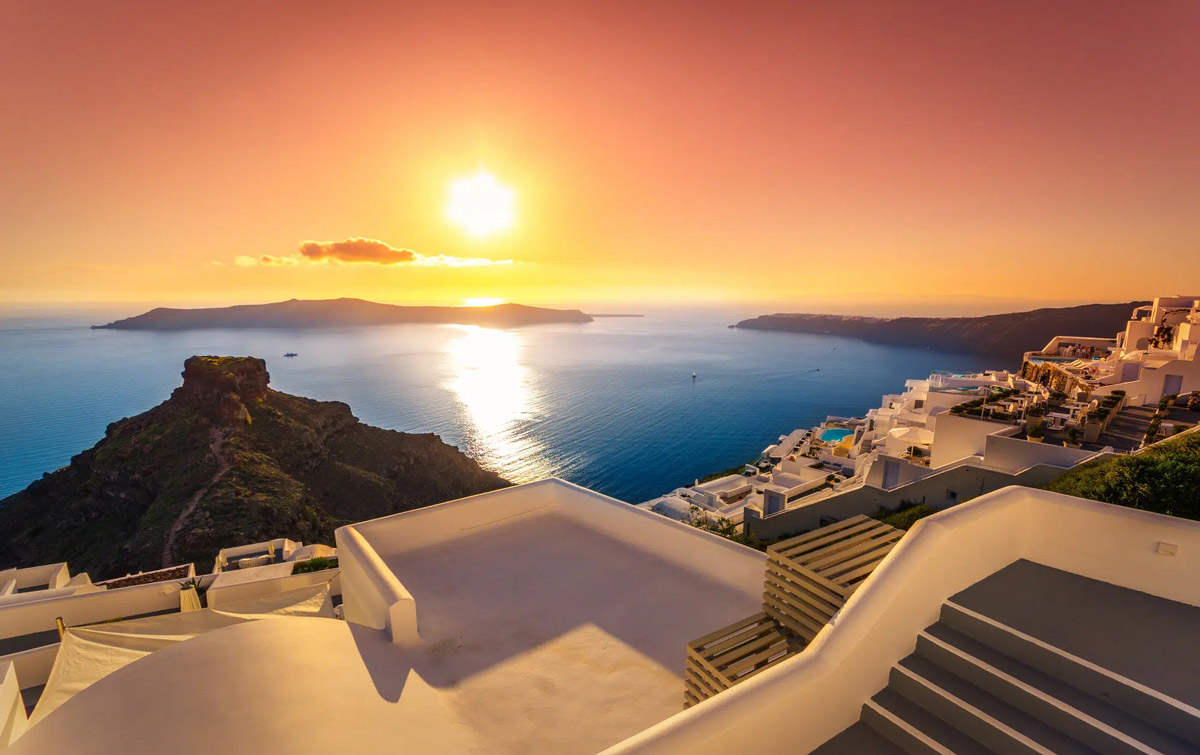 5: See the Sunset: No trip to Imerovigli is complete without watching the sun set behind the island. Anyone who's watched the sun slip away after a day in Santorini knows that no other sundown can compare. In Santorini, the sunset is like a cult following that spreads waves of silence across the land as everyone stops, stares, and savors every moment. If you're smart, you'll make sure you catch the sun's exit from the treasured Imerovigli viewpoint at the front of the Agios Georgics church.
Honestly, we'd be here all day if we were to keep giving you reasons to visit Imerovigli – but the best way to experience the magic is to witness it for yourself.
Start a conversation with Santorini Best Tours to learn more about why we're one of the leading private tour companies on the island.