Back to top
The Best Sunset Spots of Santorini - A Guide by Santorini Best Tours
If there is one thing that unquestionably makes Santorini famous worldwide is the breath-taking beauty of the Santorinian sunsets! No one really knows why the sunsets here are so alluring; all we know is that these few moments at the threshold of the night will leave a lasting impression in your memories, an image you'll fondly remember for years to come. Let's take a look at the best sunset spots of Santorini, so that you can plan the perfect custom Private Tour along with the experts of Santorini Best Tours!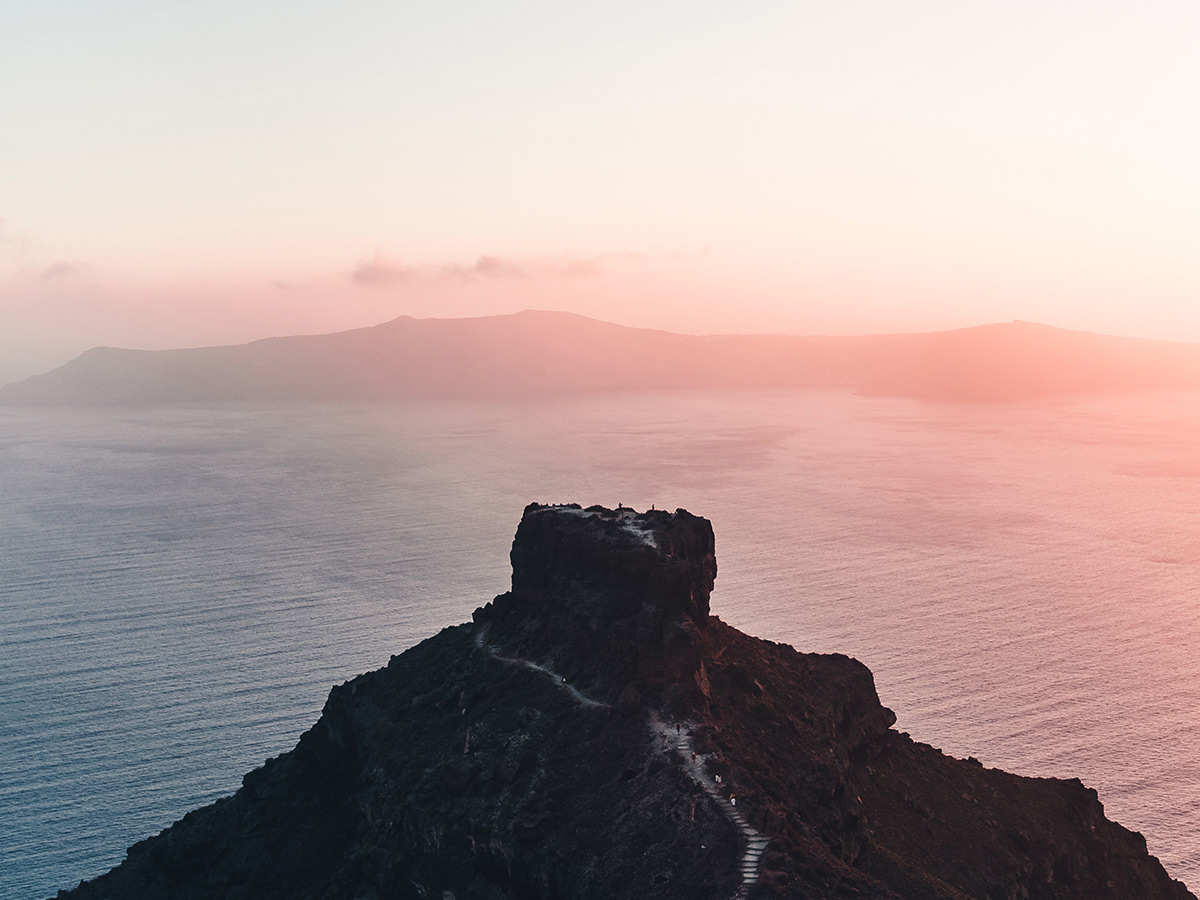 (Sunset from Skaros in Imerovigli)
Every spot along the caldera of Santorini is a good spot for viewing the sunset, as the caldera faces to the west. The capital of the island, Thira, is at the very heart of the caldera and combines spectacular views to the sea, the volcanoes and – of course, the sunset, with the action of the vibrant town. To the north of Fira, Firostefani is a quaint locale featuring some of Santorini's architectural gems and amazing sunset viewing spots. A bit further up north, we come across the beautiful Imerovigli, located on the highest spot of the caldera and offering gorgeous views to the sea from a height and spectacular sunset viewing opportunities. The Rock of Skaros, the location of a long lost citadel overlooking the mystifying Aegean Sea is a more romantic and secluded spot for the sunset, immersed in the rich history of Santorini and the imposing atmosphere that never fails to amaze. Finally, on the northern tip of the caldera lies the picturesque village of Oia, a settlement that has remained almost completely unaffected by modern times where the astonishing traditional architecture presents the most ideal backdrop for admiring the sunset. For many, this is the best spot for the most impressive time of the day, the glorious sunset!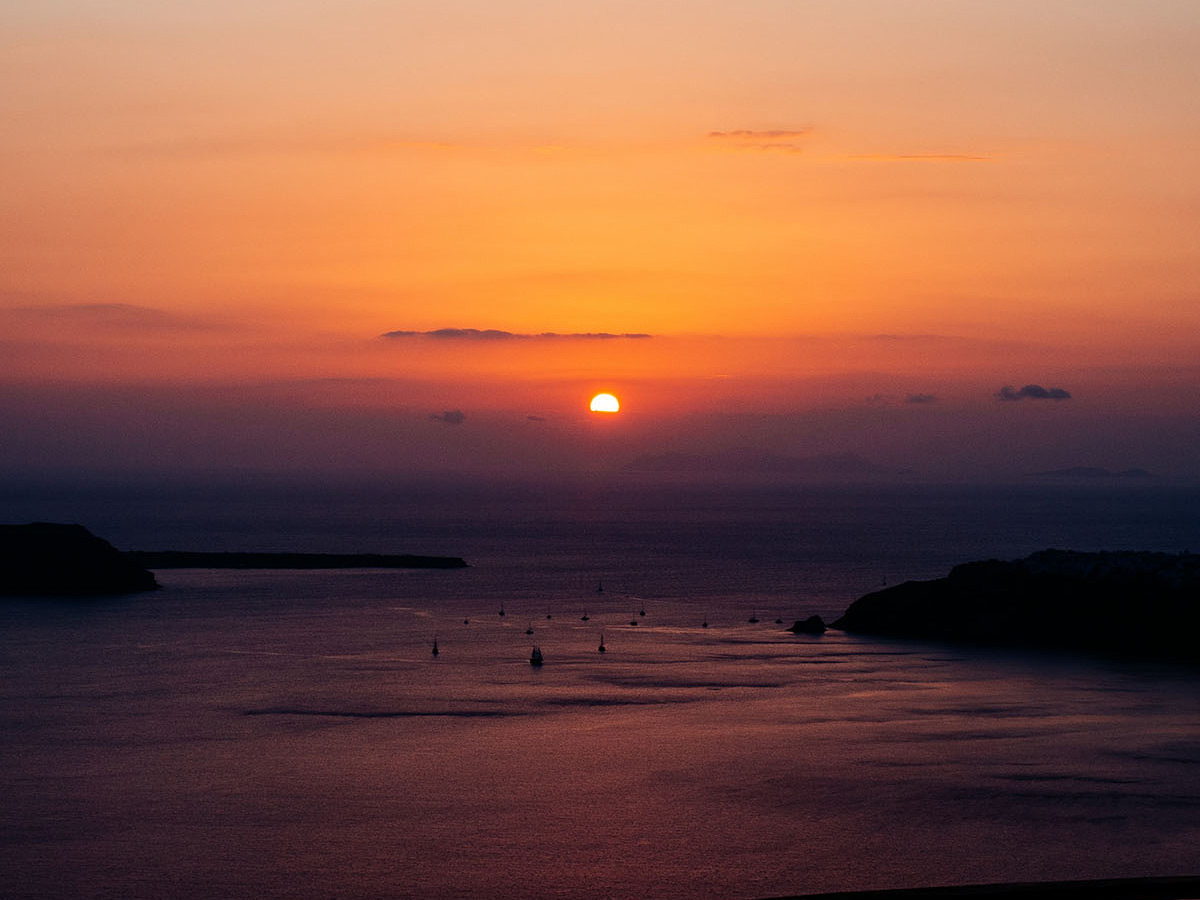 (The amazing Santorini sunset from Firostefani)
Of course, the best sunset spots of Santorini are not limited to the above. For quite some time, the Akrotiri Lighthouse was one of the most well-hidden secrets of Santorini, a spot that just some locals knew and suggested to even fewer lucky visitors. This secluded spot is perfect for romantic wedding proposals at sunset time, as it does not get over-crowded by tourists. Another alternative location, and one that offers spectacular panoramic views to the sunset is the Monastery of ProfitisIlias, located on the highest spot of Santorini with views that will change the way you view the sun forever!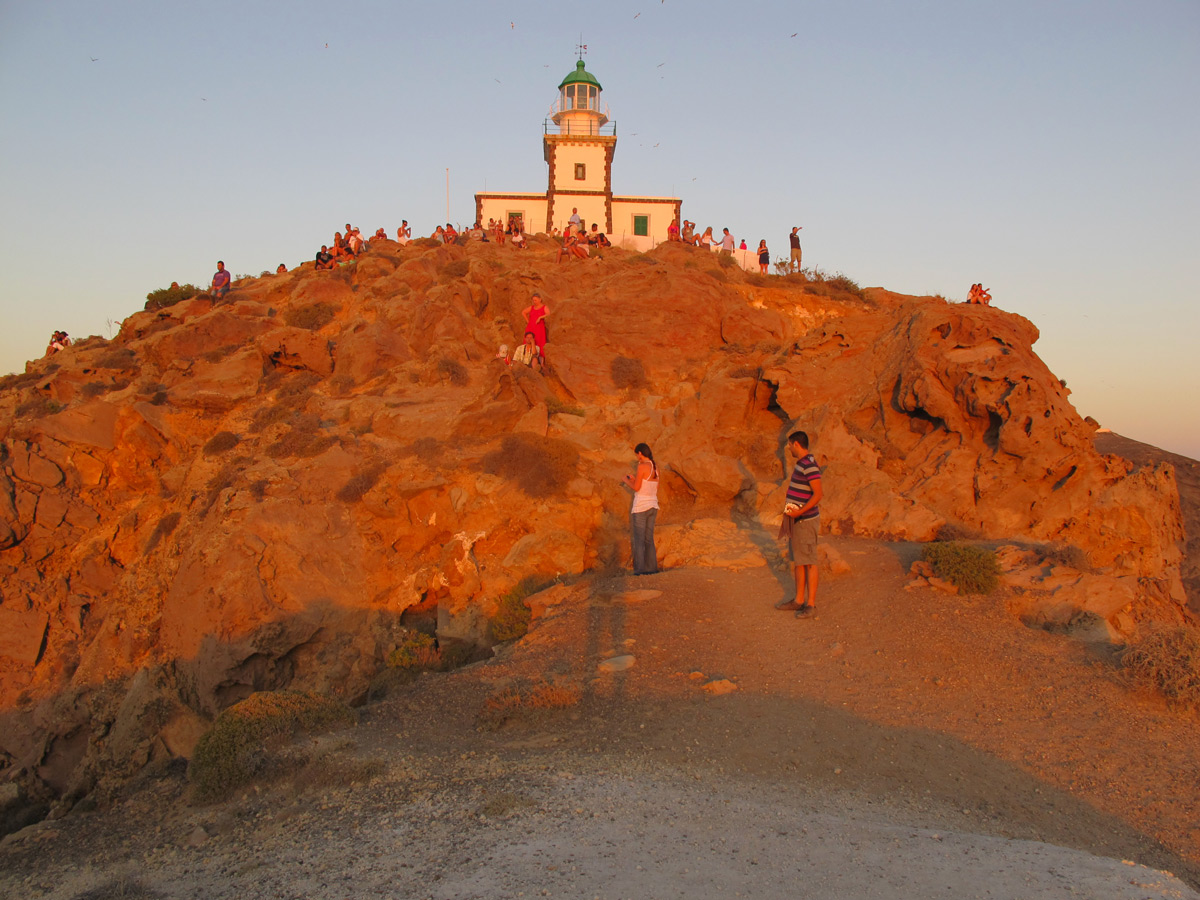 (Do not miss the sunset from Faros (Lighthouse) in Akrotiri)
Join us at Santorini Best Tours to create a custom private tour with the most amazing conclusion, viewing the life-changing spectacle of the Santorinian sunset from the best sunset spots of Santorini! To contact us click on www.santorinibesttours.com.