Back to top
Hungry? Take a Bite of Santorini's Cuisine Culture!
Santorini is a breathtaking island famous for many things, and its gastronomy should never be overlooked. The island's distinct microclimate, with bountiful winds and minimal rainfall, combined with nutrient-rich volcanic soil, equip Santorini to produce some of the most unique crops in the world.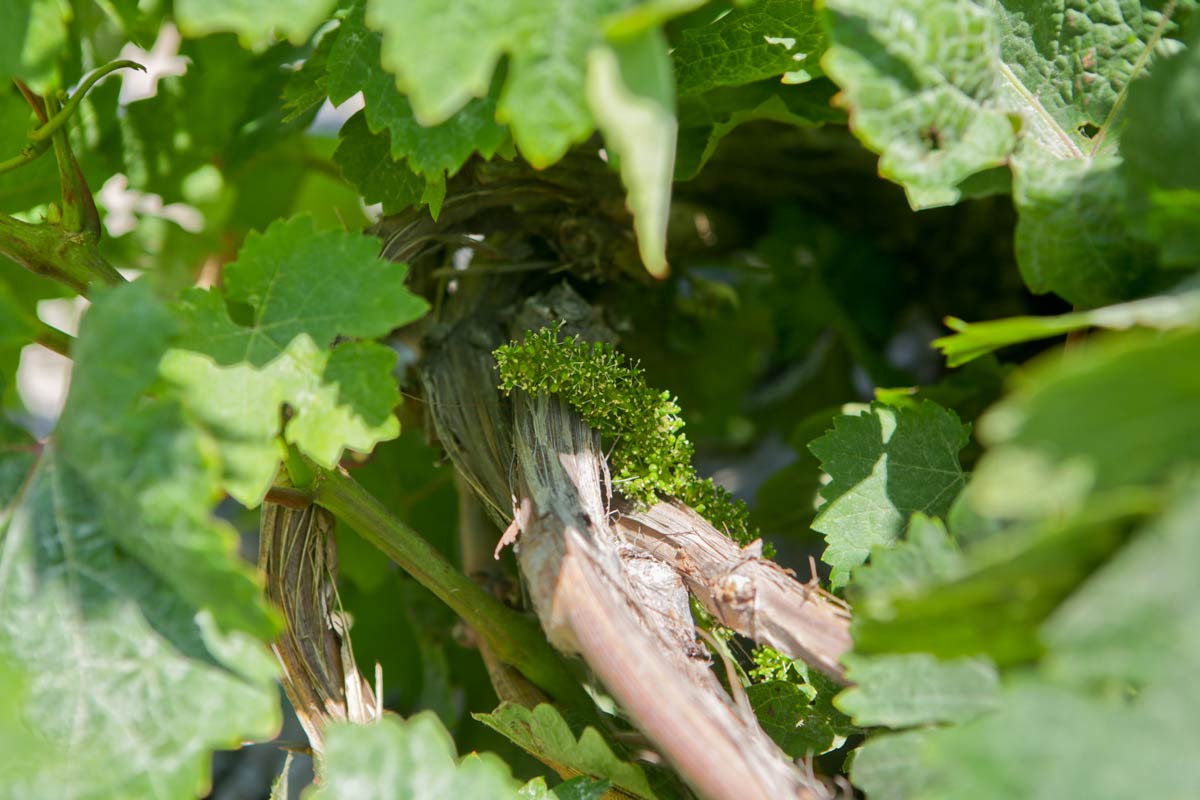 In fact, you'll find one of the globe's oldest vineyards in Santorini, growing famous grapes responsible for making wines exclusive to the Greek island. Travel up and down the land and you'll be spoiled for choice with a delicious range of cherry tomatoes, fava beans, white eggplants, and capers - all of which grow in peace on the platter of private fields that pepper the island.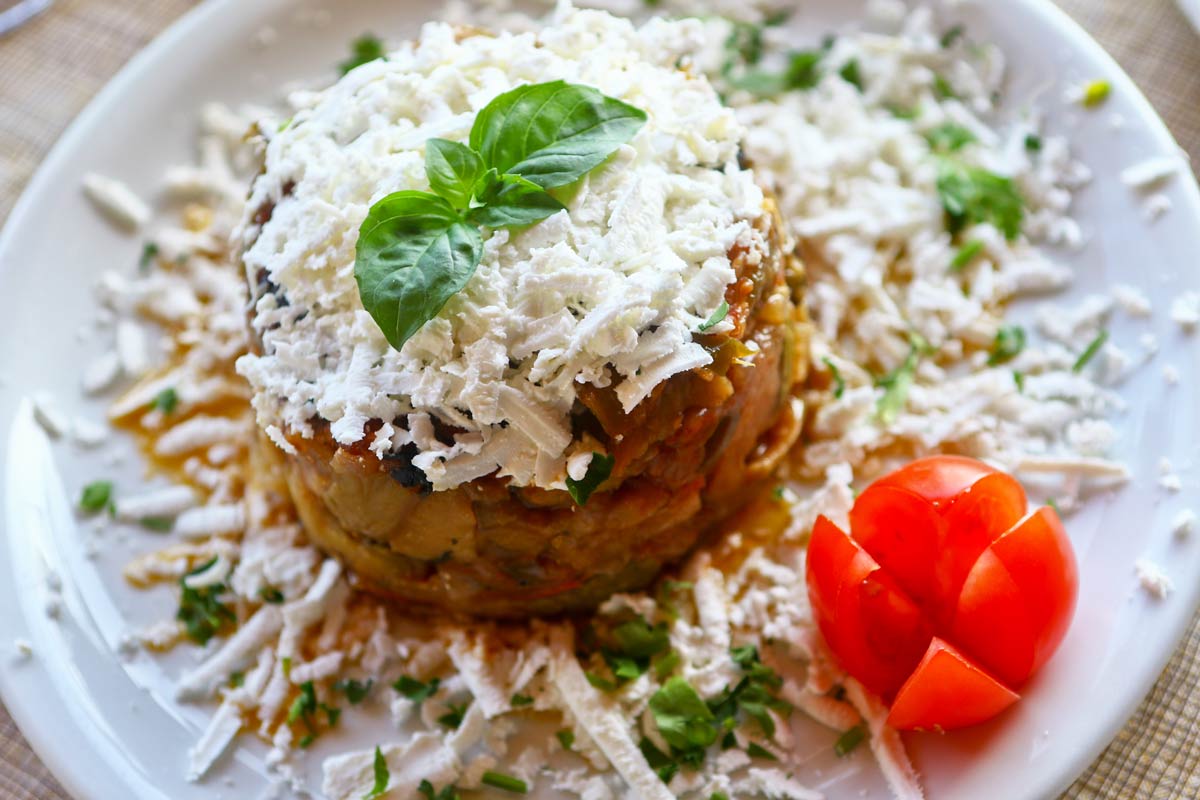 Santorini's organically-grown fruit and vegetables possess a unique taste you won't find anywhere else in the world. The island's culinary history is rich, and it never stops evolving. Some of Santorini's most time-trusted recipes feature fava beans - a staple in almost every household here. These versatile little broad beans are used in a variety of dishes and complement almost any other ingredient you can think of.
One of the most popular local food fusions includes sun-dried octopus with caramelized onions and cherry tomatoes - with a healthy serving of capers on the side.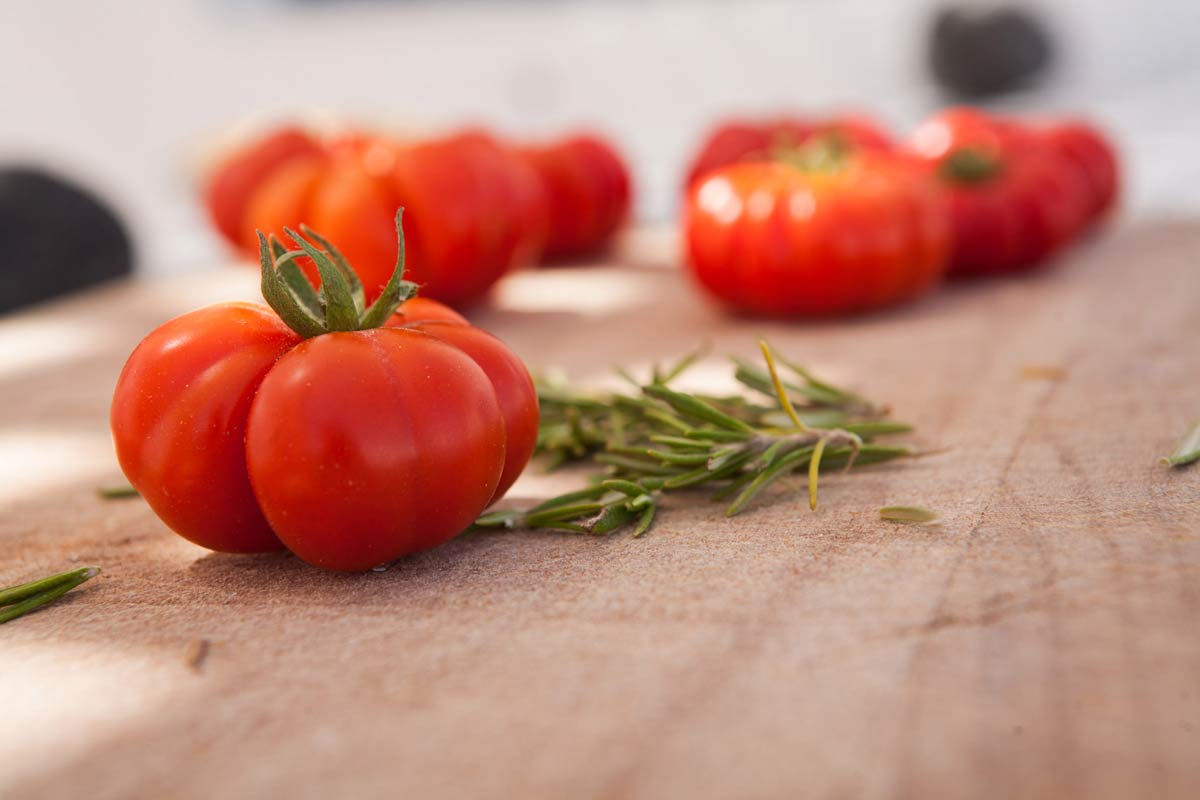 Santorini's finest cherry tomatoes are cherry-picked for use in rich sauces, but perhaps the most popular dish amongst locals and tourists is "Tomato Balls", a cherished local delicacy that pairs well with yoghurt as a dip.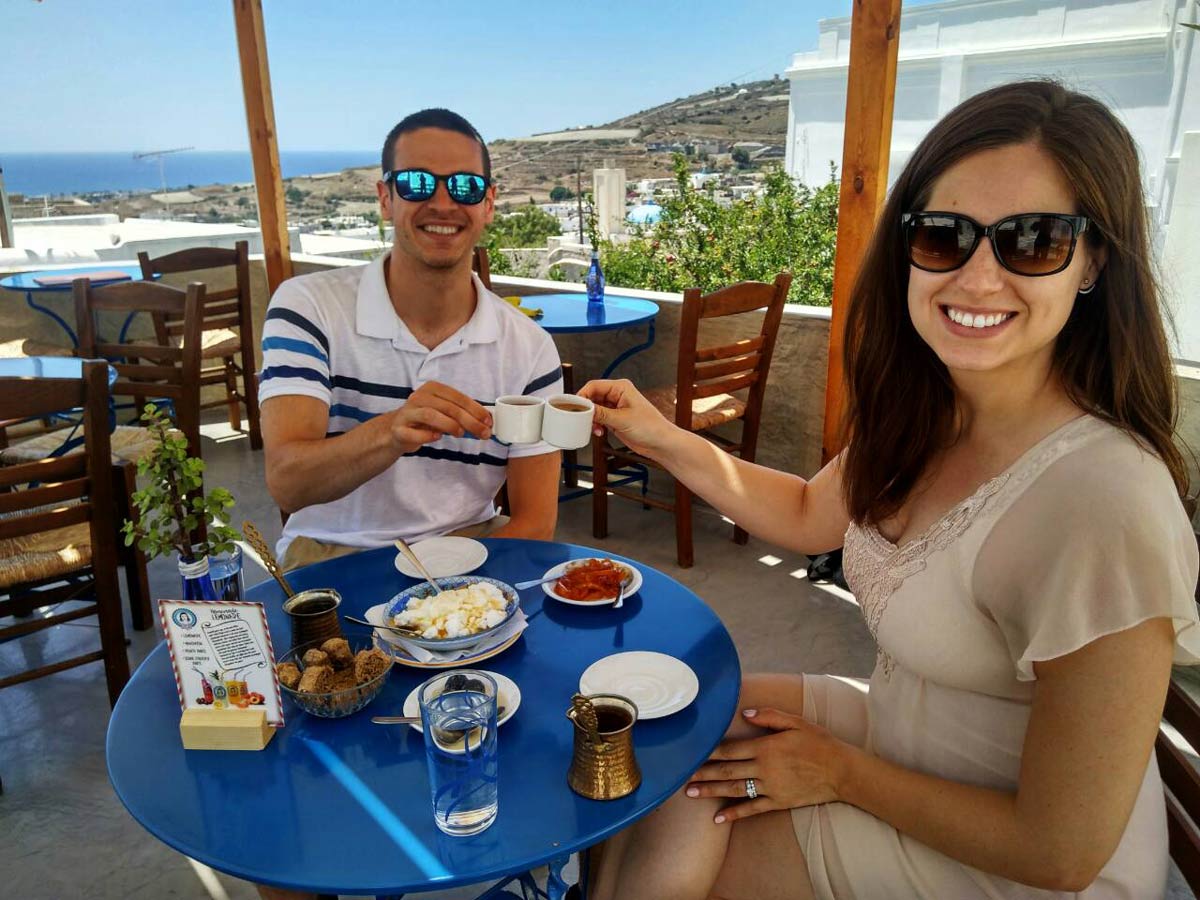 White eggplants are another popular culinary choice here in Santorini, adored for their unique sweetness and oil-resistance when frying. Eggplant bread is a local delicacy here, and we're sure you can understand why!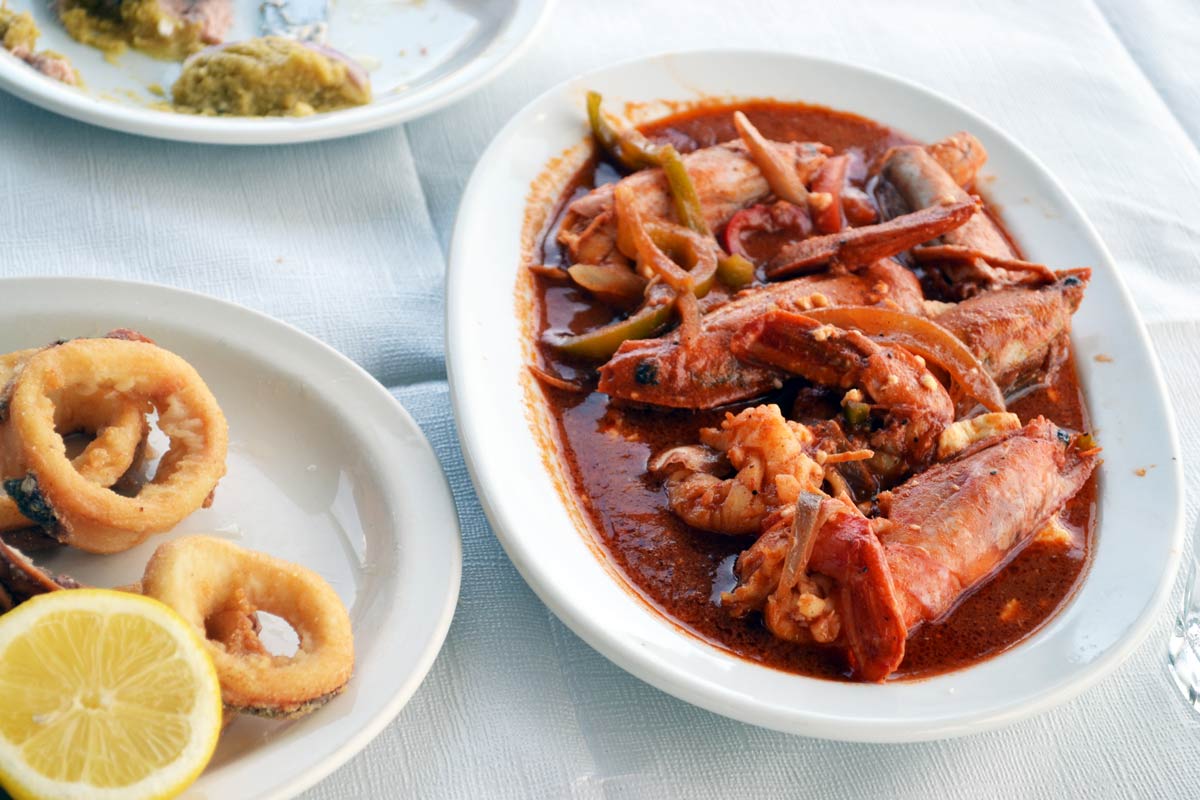 Santorini is home to a broad assortment of both traditional and modern dishes, featuring the freshest local seafood and meat paired with the finest wines of Santorini. If you want a taste of what Santorini has to offer, be sure to visit the local taverns. Places like these continue to use family recipes that have remained unaltered by the hands of time, lovingly passed down through the generations out of a passion for Santorini cuisine.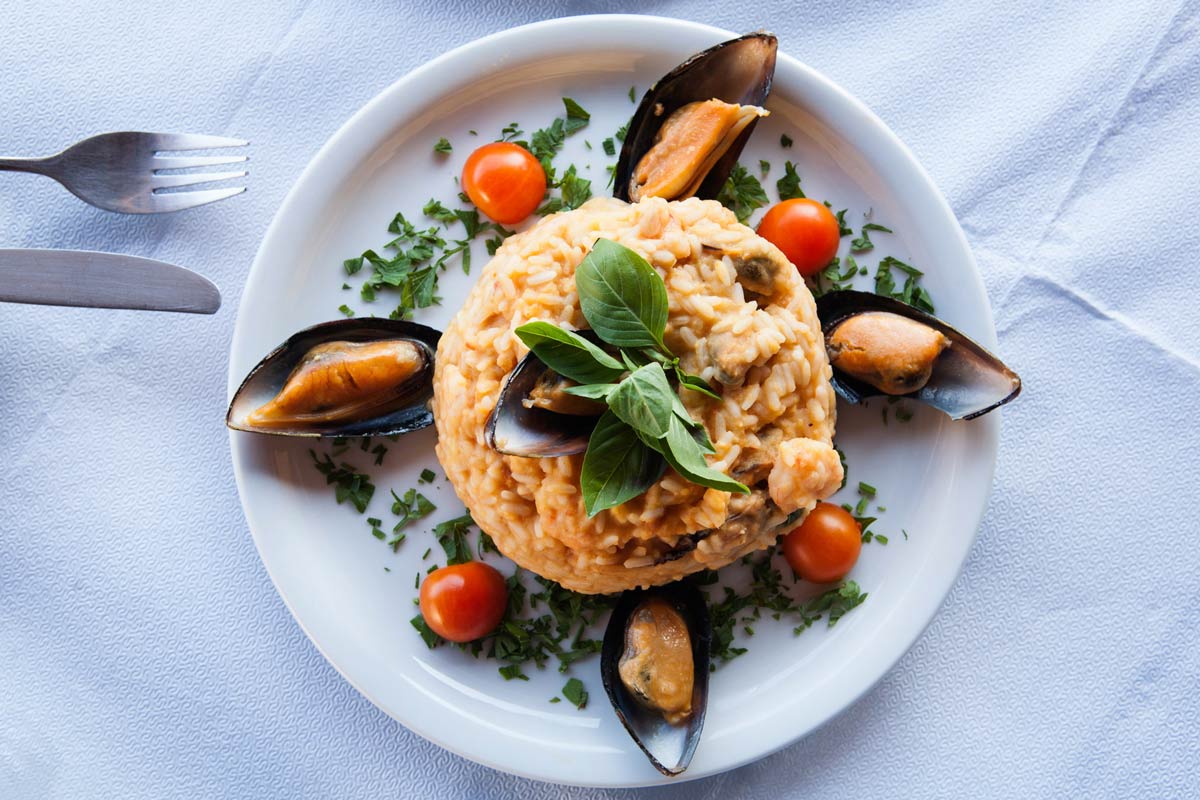 Today, the island continues to attract world-class chefs who express their love for the island through the food they make. These modern gourmet dishes are rooted in Santorini tradition and inspired by contemporary gastronomic concepts.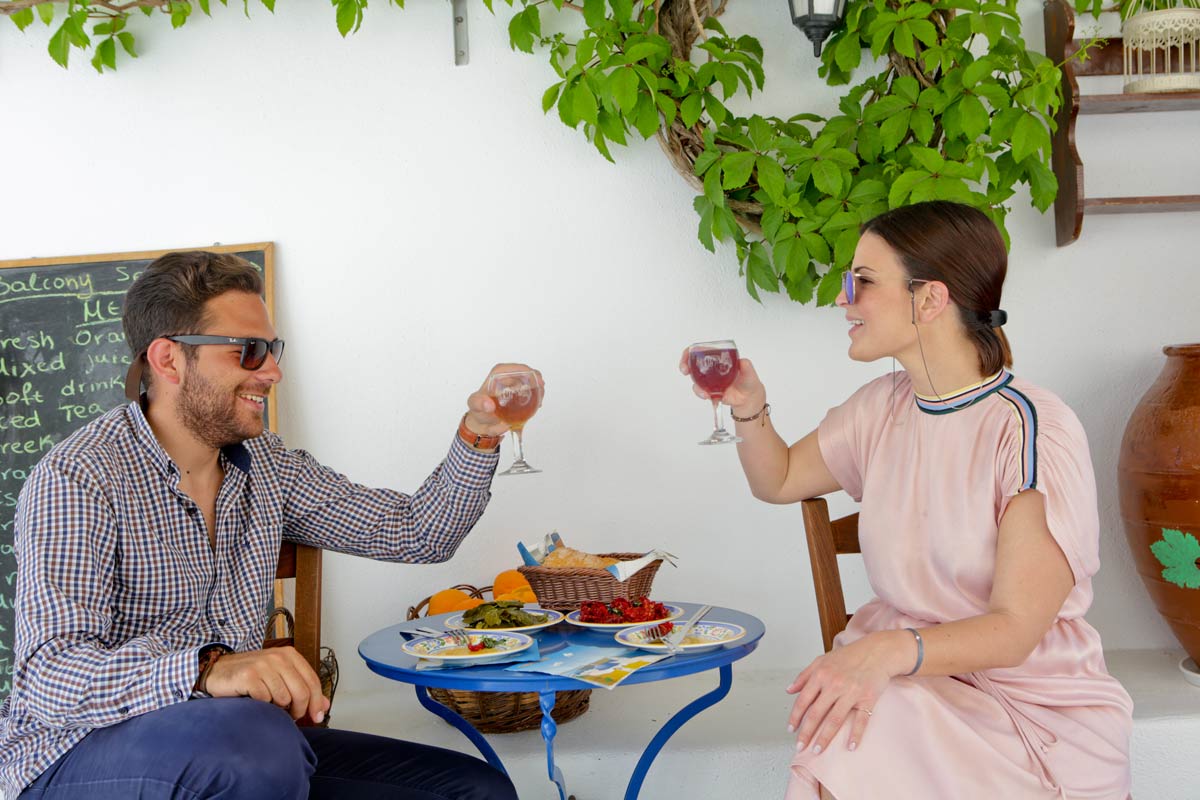 If you're serious about digging into authentic Santorini cuisine and delighting in the flavors and aromas that await you, book a Santorini Food Tour with a Santorini Best Tours guide today. We'll take you to all the cherished local hotspots for unforgettable wining and dining experiences. With our help, you can customize your itinerary to your liking. Just let your guide know what you're in the mood for, from seafood to meat to poultry, and we'll make it happen - giving you the modern or traditional culinary experience you're craving.
With Santorini Best Tours, you're guaranteed to create mouth-watering memories that last a lifetime. Get the full scoop online right now at www.santorinibesttours.com.