Back to top
Santorini has Officially Reopened its Doors for 2021
As of May 24th, 2021, Greece has reopened its borders to all who want to experience its glory. This, however, is not without maintaining a strict focus on safety and sensibility. There are still a few limitations tourists need to adhere to.
Visitors who match any of the following criteria are allowed into Greece:
Those who've been vaccinated
Those with antibodies who've recovered from COVID-19
Those who've tested negative for COVID-19 via a PCR test
Though some travel restrictions have been lifted, Greece still keeps a watchful eye on containing the spread of the virus with various safety protocols. This is good news for those who have been anticipating a well-deserved break.
Why? Because with strict protocols comes more freedom and safety for the people who want to explore the country.
Some lifted restrictions include:
Tourists from the EU, the UK, America, and other selected countries won't be subjected to quarantine upon arrival
Individuals are now free to travel to Greek islands, the mainland, and archaeological sites and museums
Holiday goers may visit beaches, restaurants, cafés, and the like
Private tours and outdoor spaces are also available to explore, which encourages social distancing
What does this mean…?
…Santorini is All Yours!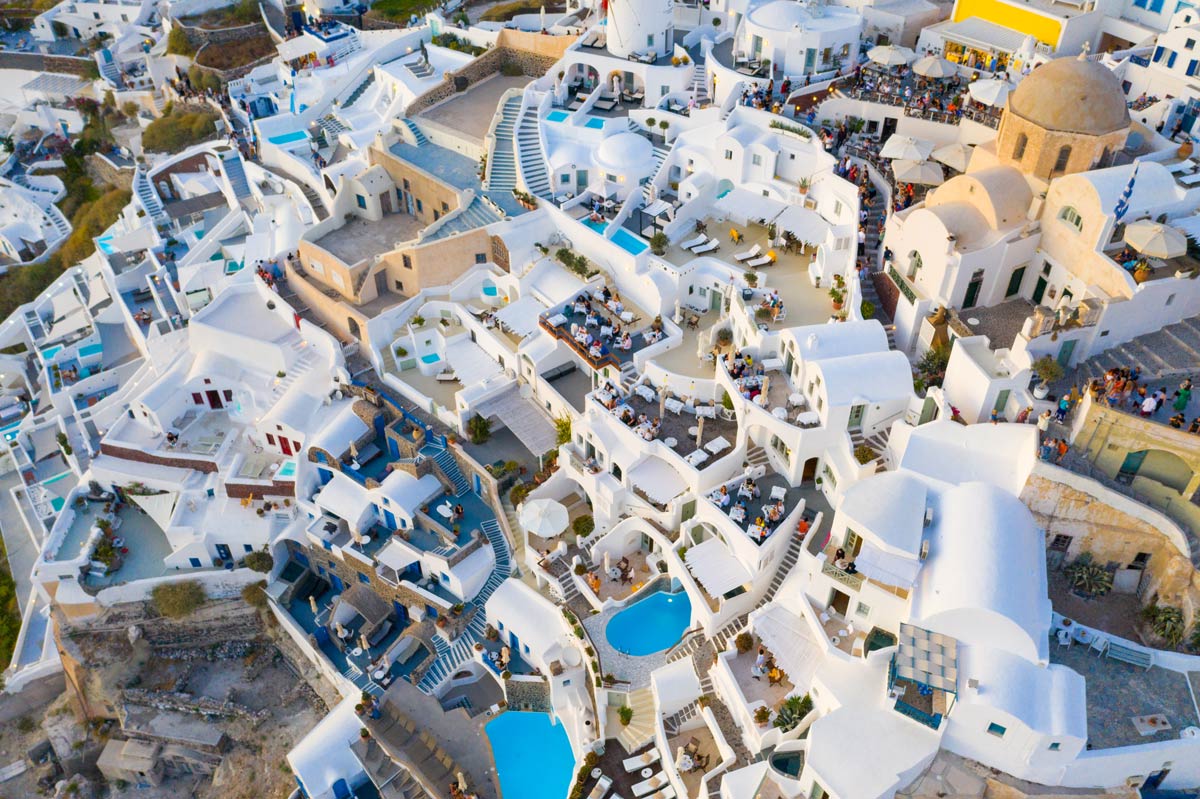 It's clear to see by its picturesque landscapes, black sandy beaches, and nostalgic walkways that Santorini was specially created to be absolutely adored by people around the world. In other words, Santorini Best Tours is ready and waiting to welcome you back to our beautiful home!
Here's how we're going to keep you safe, and your tours flexible:
At Santorini Best Tours, it's not just our beloved islands, sceneries, and history that we care about. Every traveler walking on our soil, beaches, and walkways is important to us – which means keeping you safe and healthy is our number one priority at all times.
That is why you can rest assured knowing all your tours with Santorini Best Tours will be accompanied by unprecedented hygiene and security – always.
Social Distancing
We've come up with a bunch of new ideas and suggestions for our tours to promote social distancing. This includes exploring hidden gems, romantic and private holiday spots, and more! All with the goal of keeping most of your excursions outdoors and away from busy, crowded destinations.
Transport & Guide Hygiene
Transportation vehicles are sanitized on a regular basis, and guides are required to wash their hands frequently to ensure safety protocols are adhered to.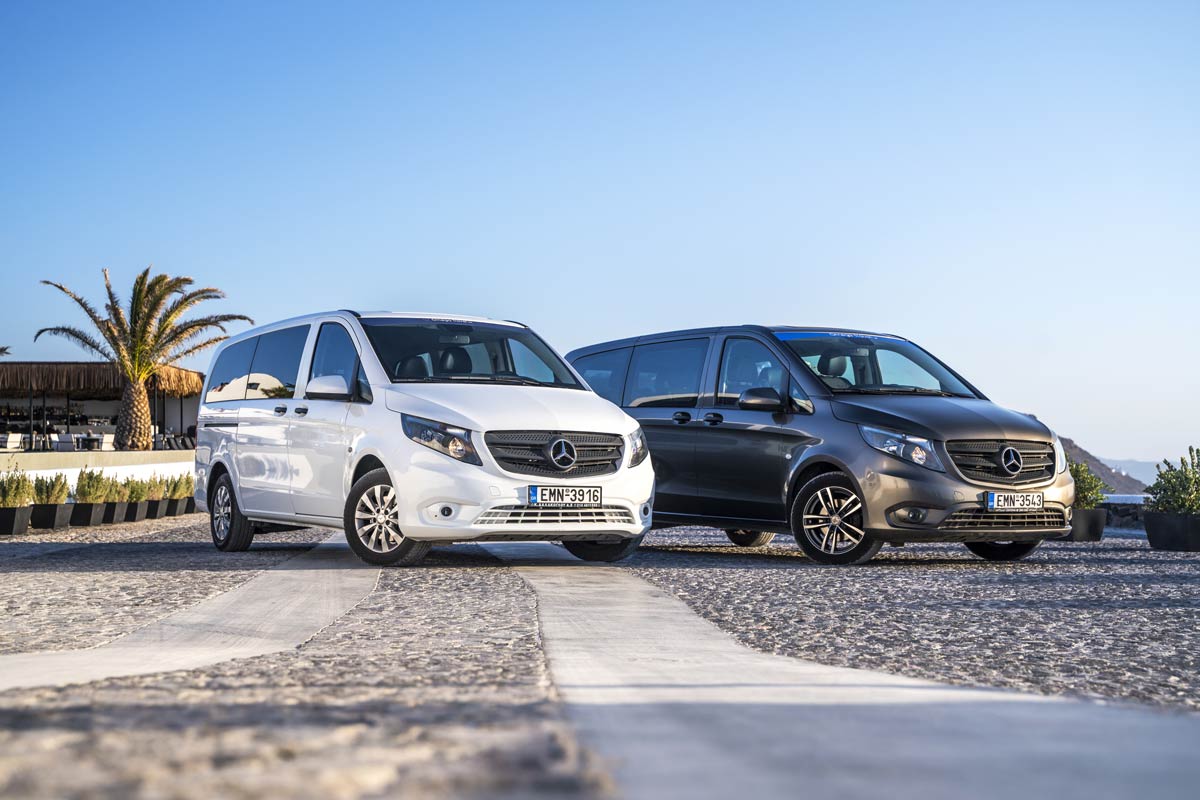 Face Masks
All travelers and staff are required to wear masks at all times.
Staff Testing
According to the Greek Government Policy, all people working in the tourism industry are required to do weekly self-tests. What's more, all Santorini Best Tours staff are vaccinated.
Full Refunds
If you decide to cancel your trip at least 48 hours in advance, we'll give you a full refund of our services you've paid for.
But before you book your flight… Please always try to adhere to travel safety and health guidelines on your trips. This includes regular hand washing and frequently checking your temperature.
From us at Santorini Best Tours, to you – enjoy touring Santorini with us. From touring freedom to free cancellations, flexible pricing, and beyond! We hope to see you soon…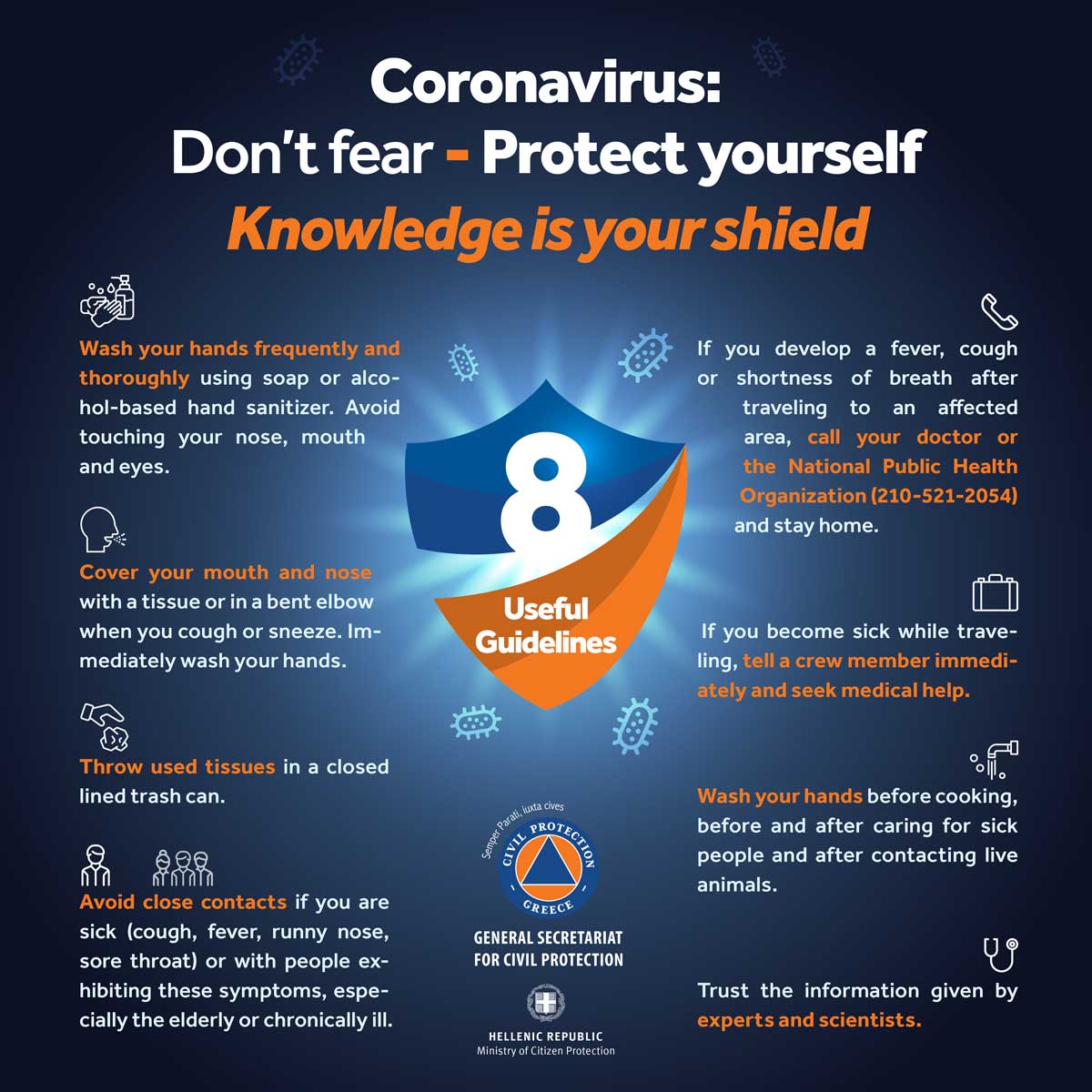 FAQs
Everything You Want & Need to Know Before Your Trip
Have any questions? Of course you do! Don't stress, we've accumulated a few Q & As we thought you'd like to know before planning your trip. As always, please do give us a shout if you need any additional information.
1. Can I self-test for Covid-19 in Santorini? If so, where do I go?
We have self-test kits all around Santorini. All you need to do, is visit one of the pharmacies below and get your self-test kit for approximately €5.
Local Santorini Pharmacies include:
KOKKINOS IOANNIS (A.Logo KOKKINOS IOANNIS) A.847 02 Oia, Santorini Cyclades. Phone: +30 228 607 1464
IOANNOU MARINA (A.Logo IOANNOU MARINA) A.847 00 Kamari, Santorini Cyclades. Phone: +30 228 603 2440
NTALAOUTIS S SOTIRIOS (A.Logo NTALAOUTIS S SOTIRIOS) Fira, 847 00 Santorini (or Fira), Santorini Cyclades (Routing). Phone: +30 228 602 3898
Check the full list here
2. Where do I go to get PCR or Antigen (Rapid) COVID-19 testing in Santorini?
Medical diagnostic centers in Santorini that do molecular-based (RT-PCR) or Antigen Coronavirus testing include:
PROLIPSI Lab
Mesaria & Emporio
Mon – Sat: 08:00-15:00
Antigen €20, PCR €60
Phone: +30 2286 033374
Santorini MedLife Clinic
Mesaria
Mon-Sun: 09:00-20:00
Antigen €30, PCR €80
Phone: +30 2286 030403
Santorini Central Clinic
Fira
Mon-Sun: 08:00-20:00
Antigen €30, PCR €90
Phone: +30 2286 021728
3. Will I be subjected to quarantine when I arrive in Greece?
Travelers from the following countries do not require quarantine. If you are from any other nation, self-isolation is required for seven (7) days at the location provided on your Passenger Locator Form.
EU and Schengen Countries
Australia
Northern Macedonia
United Arab Emirates
United States of America
United Kingdom
Israel
Canada
Belarus
Bahrain
New Zealand
South Korea
Qatar
China
Kuwait
Ukraine
Rwanda
Russia
Saudi Arabia
Serbia
Singapore
Thailand
Bosnia-Herzegovina
Montenegro
Please note:
- Regulations concerning the countries on the admission list are subject to change by the Greek authorities when renewed assessments are made based on epidemiological data from country of origin.
- Permanent residents from Montenegro will be allowed to enter from June 7th with a COVID-19 vaccination certificate or a negative PCR test taken no more than 72 hours before travel.
4. What are the traveler requirements to enter Greece? Before You Arrive:
Fill out the mandatory Passenger Locator Form (PLF) no later than 23:59 (11:59PM) the day before your arrival. Click here for more information.
Before departing, remember to bring the relevant certification stating your health condition.
You must have at least one of the following:

A vaccination certificate stating at least 14 days have passed since full vaccination for COVID-19. Vaccination certificates must be issued by a public authority in one of the following languages: English, French, German, Italian, Spanish, or Russian. The name stated on the vaccination certification must match the name on the passport and also include the type of vaccine administered, the number of doses, and the dates administered. Acceptable vaccines include Pfizer BioNtech, Moderna, Astra Zeneca/Oxford, Novavax, Johnson + Johnson/Janssen, Sinovac Biotech, Gamaleya (Sputnik), Cansino Biologics, Sinopharm.
A negative PCR test in English, French, German, Italian, Spanish, or Russian, performed less than 72-hours prior to departure. This rule also applies to all children over the age of six.
A recovery certificate in English, French, German, Italian, Spanish, or Russian, stating recovery from the coronavirus in the past nine months. This can be proven by a recovery certificate issued by a public authority or certified laboratory. This rule also applies to all children over the age of six.
A digital COVID-19 certificate in digital or print form containing all information on whether passengers have either been vaccinated against COVID-19, have a negative result via Rapid or PCR tests, or have recovered from the virus. Please note: Certificates can be in digital or print form. The digital COVID-19 certificate is not mandatory and travelers may still enter the country as before (see Entry Requirements below) with either a vaccination certificate, a negative PCR test, or a recovery certificate.

Children under the age of 6 are exempt of PCR testing.
Certificates must include all necessary information, including number of vaccine doses and their respective dates. Certificates are only accepted if written in English, German, French, Italian, Spanish, or Russian languages. Your full name must match what is stated on your passport or any other accepted travel documents.
Upon Arrival
You might be subject to sampling a rapid antigen test at the entrance gate if you're selected from a targeted sampling system. This is an "EVA"-based system.
If you took a sampling test and tested positive for COVID-19 (SARS-CoV-2), you will be subjected to mandatory isolation. In this event, your fellow travelers and companions will be placed and accommodated in quarantine hotels. From here, they will be subjected to further PCR testing to confirm COVID-19 diagnoses. Companions and fellow travelers will need to remain in quarantine for at least seven (7) days for the vaccinated and up to ten (10) days for the unvaccinated, for which the expenses of the hotels will be covered by the Greek state.
Always remember to comply with the health protocols during your stay in Greece. Your compliance is a crucial step in the process of keeping everyone safe.
Don't forget your standard travel documents such as your passport or visa.
Lastly, and equally important, remember to bring your smile and laughter!
Though all the requirements seem intense, they're all there to keep you and everyone else safe during your travels.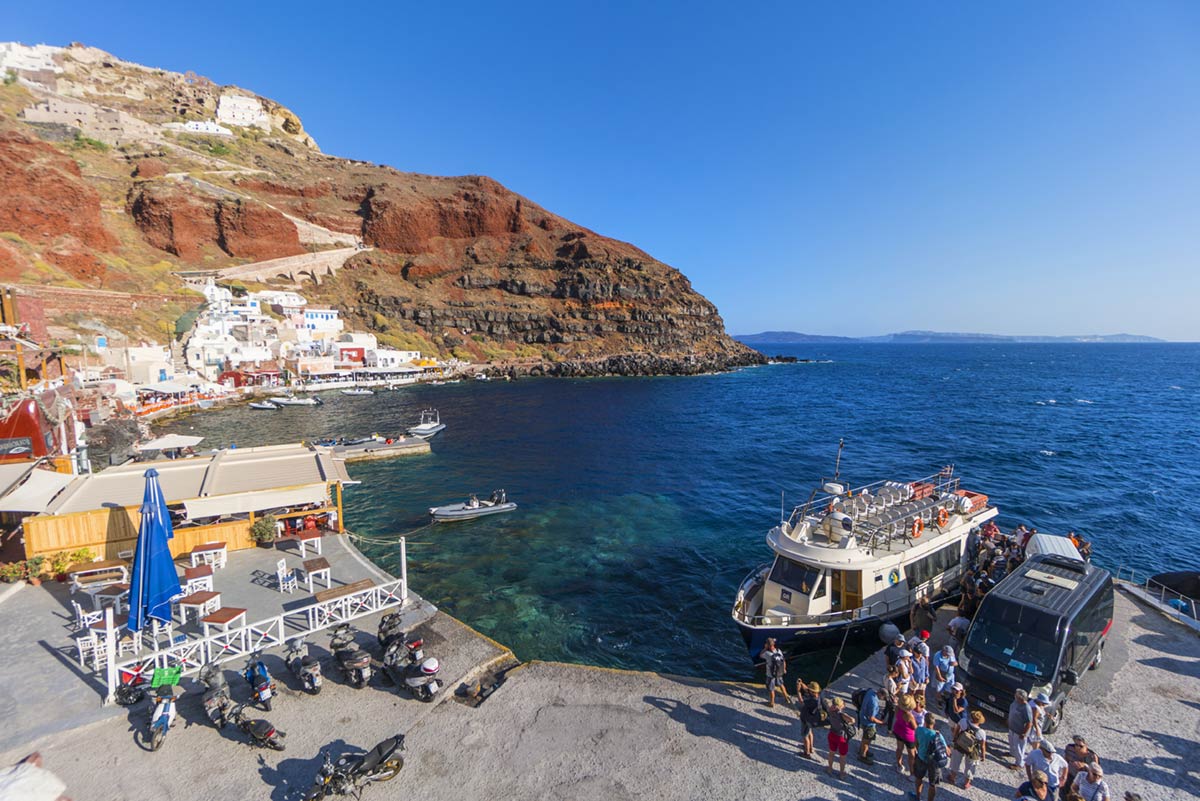 5. Which documents will I need to fly or take the ferry in Greece?
All your vaccination, recovery, or negative test certificates are enough to take any onward-bound excursions. If you don't have these documents, you may be required to do a rapid self-test from one of the above-listed pharmacies and provide a copy of your negative results certificate. Remember that kids under 5 are exempt!
In order to take a ferry from the mainland to any other islands and back, you'll need to complete a Pre-Boarding Health Declaration Questionnaire (Blue Star Ferries, ANEK Lines, or SuperFast Ferries). But don't worry, no further questionnaires will be required when you're travelling between Greek islands!
We recommend choosing direct flights, otherwise all non-EU citizens may be subjected to stop-over country requirements. If you are stopping over, be sure to find out which country it is and what their requirements entail.
You're allowed to enter Greece via any international airport, including Patras, Igoumenitsa, and Corfu.
* Remember: You may be subjected to random health screening regardless of any certificates previously mentioned. Please adhere to these mandatory screenings on your visit.
6. Can I drive into Greece?
Although the Promachonas and Nympheo border checkpoints have already reopened, the border crossing points in the northern parts of Greece, Evnozi and Ormenio, have officially opened on May 14th.
If you're planning on entering Greece via border crossing, remember your negative PCR test certificate, proof of vaccination, or proof of COVID-19 recovery certificate. You'll also be required to submit your Passenger Locator Form.
You won't need any further paperwork when driving around Greece and Evia, Lefkada, and Salamina islands.
For more information on international air, boat, and road arrivals, please refer to the Greek Government Protocols.
7. Are hotels, shops, museums, restaurants, taxis, and other public transport services in full operation?
Although strict safety protocols still apply, all restaurants, bars, hotels, and cafés are back at full operating capacity. Some restrictions, however, require certain shops, cafés, bars, and restaurants to prohibit music to prevent people from not adhering to social distancing due to loud noise restricting hearing ability.
Curfew times are between 00:30 (12:30PM) to 05:00 (5AM).
All individuals are required to wear masks in public places, including shops. If you are caught not wearing a mask, you may be subject to a fine.
All beaches are open. Due to social distancing, umbrellas are placed at least 4 meters apart and only have a maximum of two sunbeds per umbrella stand. As a safety protocol, all sunbeds are sanitized regularly. The good news is that you're not required to wear a mask at the beach. So, you can soak up the sun without a mask-shaped tan line! Unfortunately, beach bars are also prohibited from playing music.
All museums, outdoor archeological sites, and open-air cinemas are open – with capacity restrictions. As of May 28th, all theatres and other live events are allowed to operate.
8. Is there an active lockdown?
All moving restrictions have been removed and you can now freely move around Greece.
9. Does Greece have a vaccination program for COVID-19?
Greece's "Blue Freedom" program aims to vaccinate all residents on our islands to encourage maximum protection. The goal is to have all residents vaccinated by the end of June, which is made probable by Greece's intensified program rollout.
2,2 million people have already been vaccinated, and it's estimated that a further 2 million people will be vaccinated by the end of June.
Remember: Mask-wearing and safety protocols will still very much be a part of the experience in Greece, including Santorini. Be sure to follow these protocols to avoid any fines!
10. Are there any places or hotels for quarantining?
Greece has specific quarantine hotels near each entrance gate and other points nationwide to ensure a safety net for case management. These are all fully covered by the Greek state. Additionally, there are various early detection facilities upon arrival.
11. When will private yachts be permitted, and from which countries?
Apart from those arriving from Turkey and Albania, all departure and arrival yachts are permitted with some restrictions. Please note that the terms and conditions still apply for both Greek and foreign citizens.
12. Are there restrictions for cruise ships?
As of May 14th, all restrictions on cruise ships are removed. However all strict safety protocols are still mandatory.
13. What if my country requires a COVID-19 test before my return?
You can receive a PCR test directly from the place you're quarantining.
Santorini Best Tours cares about your experience and safety in Greece. So, please don't hesitate to contact us if you need any other details for your stay.