Back to top
Volcanic islands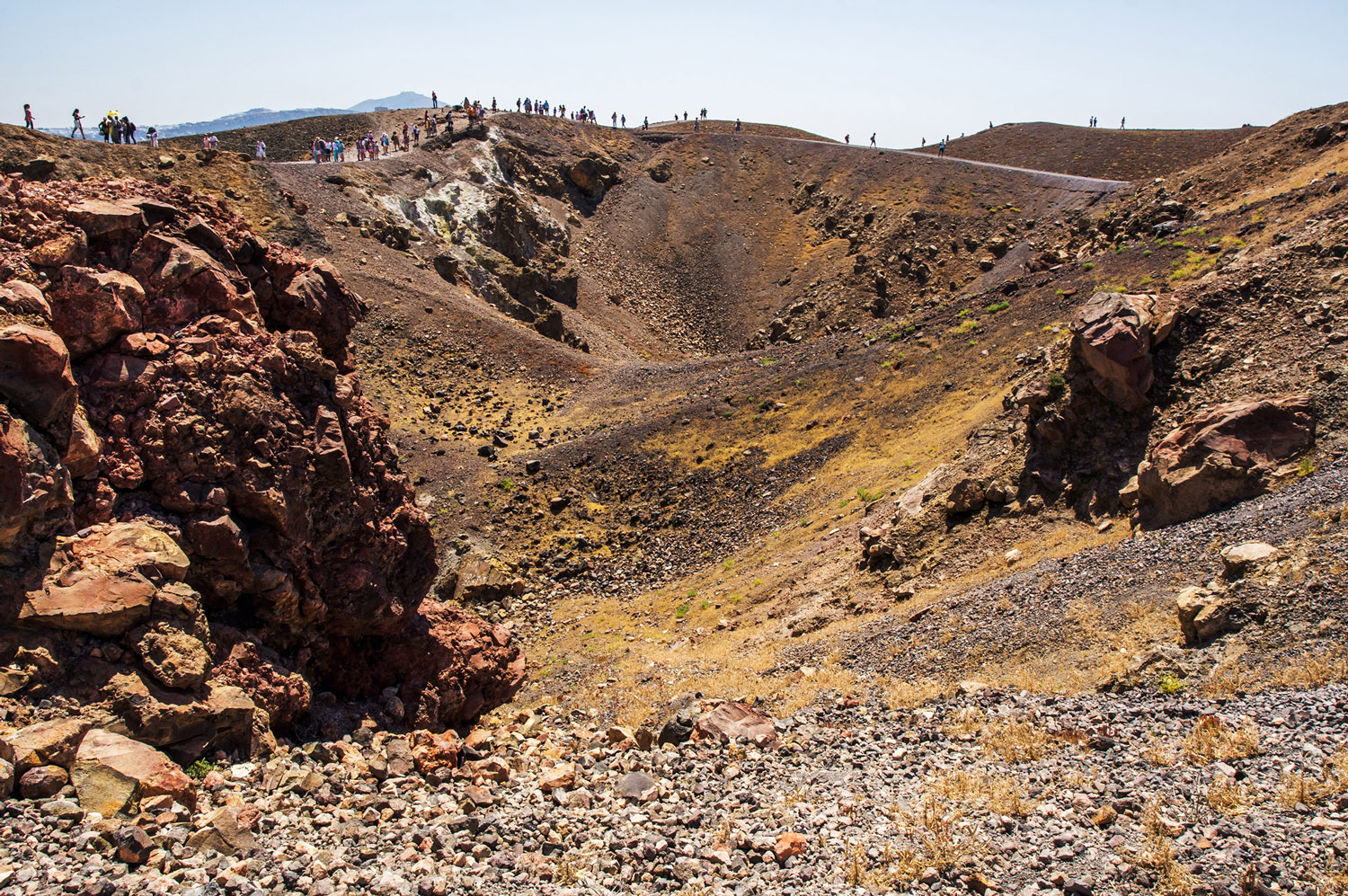 Little islands in the middle of the Archipelago of Santorini are Nea Kameni and Palea Kameni.
Both of them have an interesting story to tell you, and we are sure they wake up your curiosity.
Nea Kameni, the closest island to Santorini, is an active, although dormant volcano. Its name means "new burnt". Taking one of the short tours or a private tour over there you can walk all the way up to the top of it (120 m) passing by the bulks of frozen magma. Your main purpose would be to see the fumaroles from where the steam is coming out. Not that much to be seen from Santorini, but enough to feel the sulfur smell standing close to them.
There are several craters, with no burning lava inside though, and rewarding views to Santorini, Palea Kameni Island and Thirassia.
During the summer season, the Municipality of Santorini is organizing a festival called Ifestia, in honor of the Volcano. This is a remarkable celebration attracting many people. The fireworks above Nea Kameni imitate an eruption, while many people are watching this phantasmagoric show from the boats or from caldera.
From Santorini best of all, you can admire the Volcano from Fira.
Behind the Volcano, there is one more volcanic island, Palea Kameni, which means "old burnt". Palea Kameni used to be a volcano, but it stopped its activity long time ago. Still, besides it, there are hot thermal springs located right inside the sea. The only way to swim there is to jump from the boat. The waters are reddish due to iron. Leave at home your white swimming suites!